Terakhir diperbarui: 11 Februari 2020
One of the things that people always miss when travelling or living in another country is their home food and delicacies. It is common knowledge that bread is a staple in the European diet and is eaten almost everyday.
Most department stores and local convenience stores only carry the standard milk bread loaves that we are used to seeing. But if you fancy something a little more exclusive like dark wheat bread, diner rolls or pastries, you will have to head over to the artisan bakeries.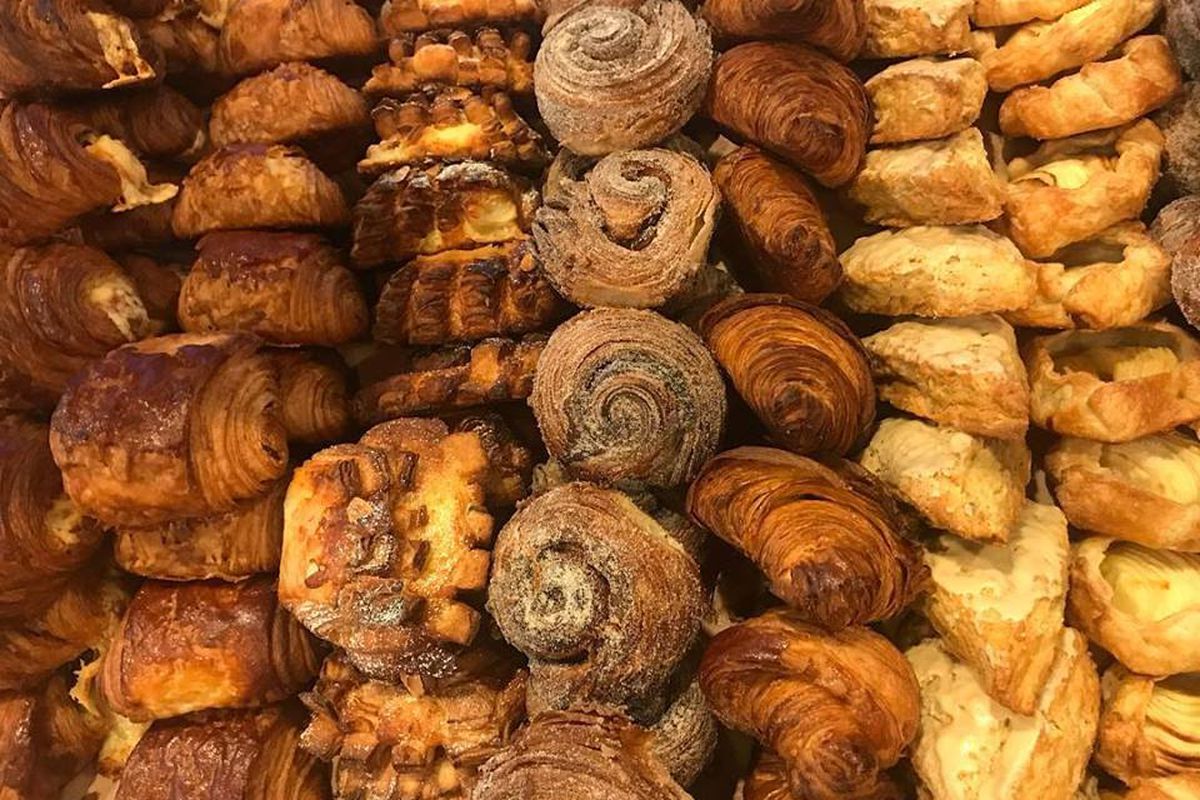 What Is an Artisan Bakery?
So what exactly is 'Artisan Bread'? For those of you who might be confused or unfamiliar to the term artisan bakery or artisan bread, let us first explore what this term actually means.
The term 'artisan' means a worker skilled trade, especially one that involves making things by hand.
According to professional baker Ian Chin at BEAU bakery, Artisan bread includes all kinds of bread from sourdough, European bread to sweet bread as long as it is handmade.
However, the most important aspect of these breads is the quality of ingredients used. From the choice of water to flour used, everything is of the highest quality to make the best quality of bread for consumer's palate.
Excited to find out where you can get them in Jakarta? Do check out these places for your next bread fix!
Best Place to Get Good Quality Artisan Bread in Jakarta
Most places here make French-style pastries, but you can find some good German breads as well.
1. Levant Boulangerie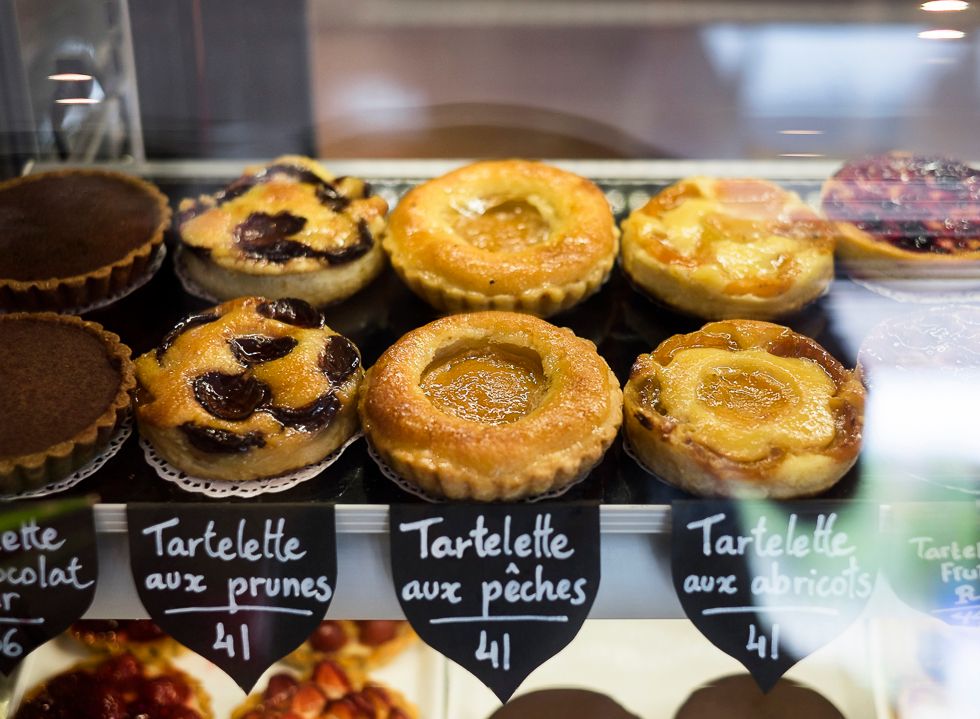 Located next to the French International School Lycée Français, this place is frequented by many of the French expatriates in Jakarta. They specialise in French baked goods as well as delis like quiches and various types of sandwiches.
Stepping inside, its patrons get the feeling of being inside a small Paris cafe right in the middle of Jakarta. It is easy to say that no where else in Jakarta makes French goods like this place does. Their baguette, sourdough and croissants are truly hard to beat.
While there are many places that serve artisan breads, little do like this place as they bake their goods right at their outlets so you are guaranteed to have the freshest breads all day.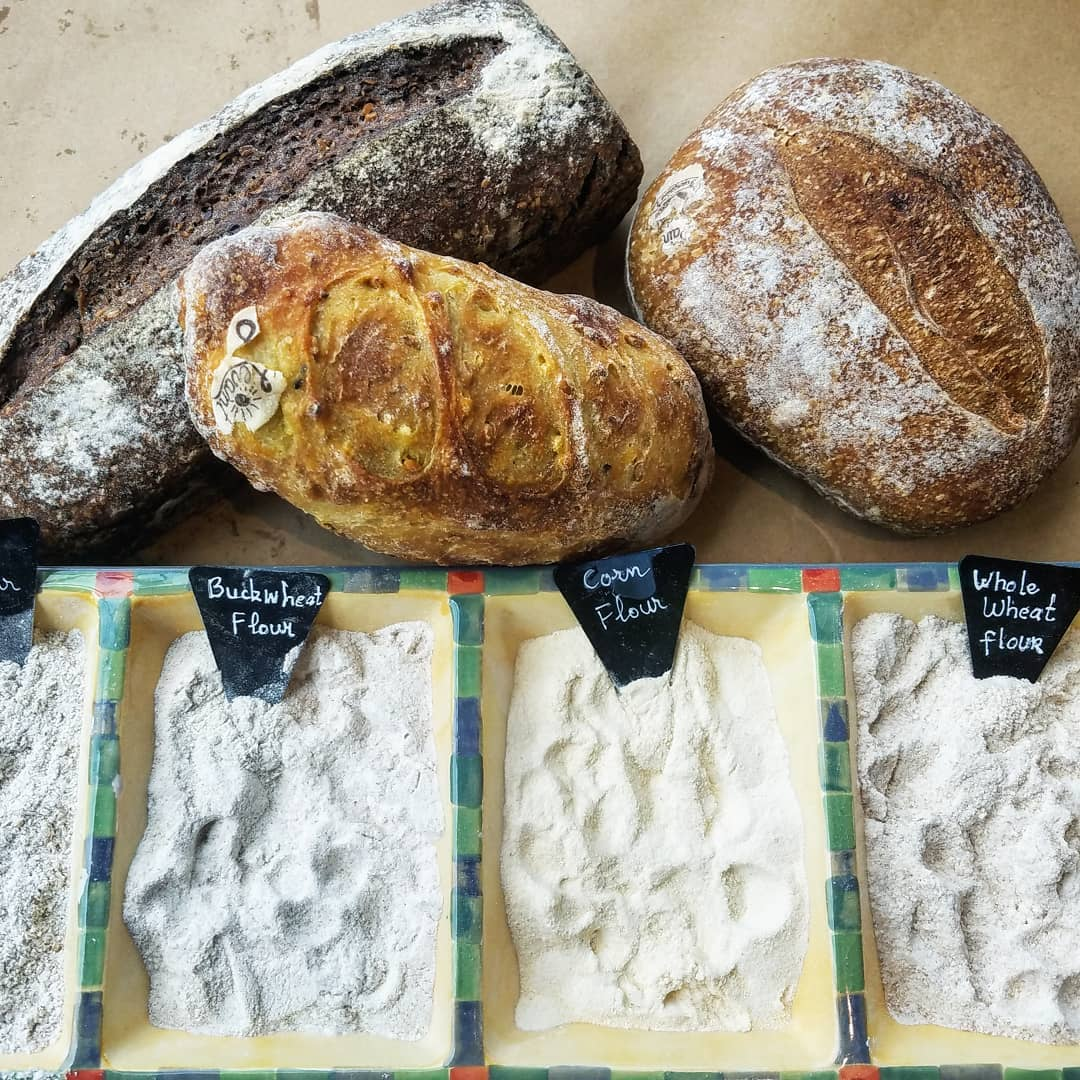 Now on to recommendations, we suggest you try their multigrain sourdough, sourdough pain de campagne, as well as the traditional baguette. For those of you who have a sweet tooth do give the pain au chocolat a go.
Since this place is usually filled with students and housewives during breakfast and lunch hours, it is best if you avoid these hours.
If you are overwhelmed by the wide array of selection of choose from, do not fret as the friendly staff will patiently guide you to ensure that you have the best bakery experience in town.
Price range: Rp13.000-Rp.120.000
Address: Jl. Cipete Dalam No.9A, RT.2/RW.3, Cipete Sel., Kec. Cilandak, South Jakarta
2. Beau by Talita Setyadi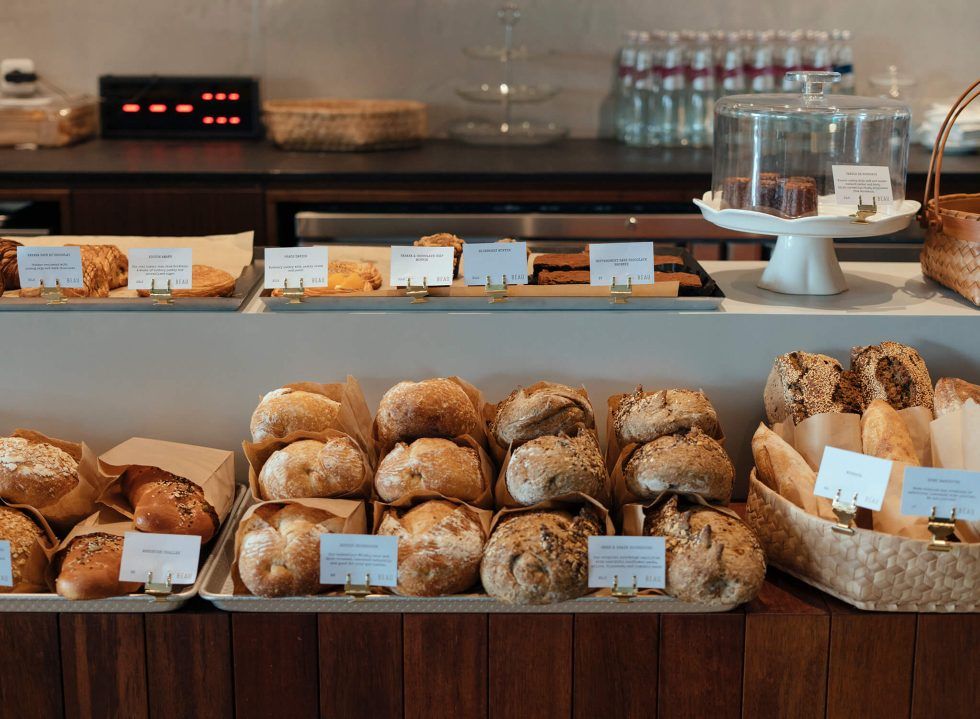 This could easily be one of the most aesthetic and chicest bakeries in Jakarta. Decorated with glass panels and pretty shrubs it's a great place to sit down and soak in the ambience while snacking on some delicious bread.
It's founder, Talita Setyadi is a pastry chef with a culinary degree from the world renowned Le Cordon Bleu culinary school that specialises in French cuisine.
At this bakery, you can simply pick up the breads of your choice at the front counter. Their bread is baked every morning so do visit early to get your hands on the freshest batch.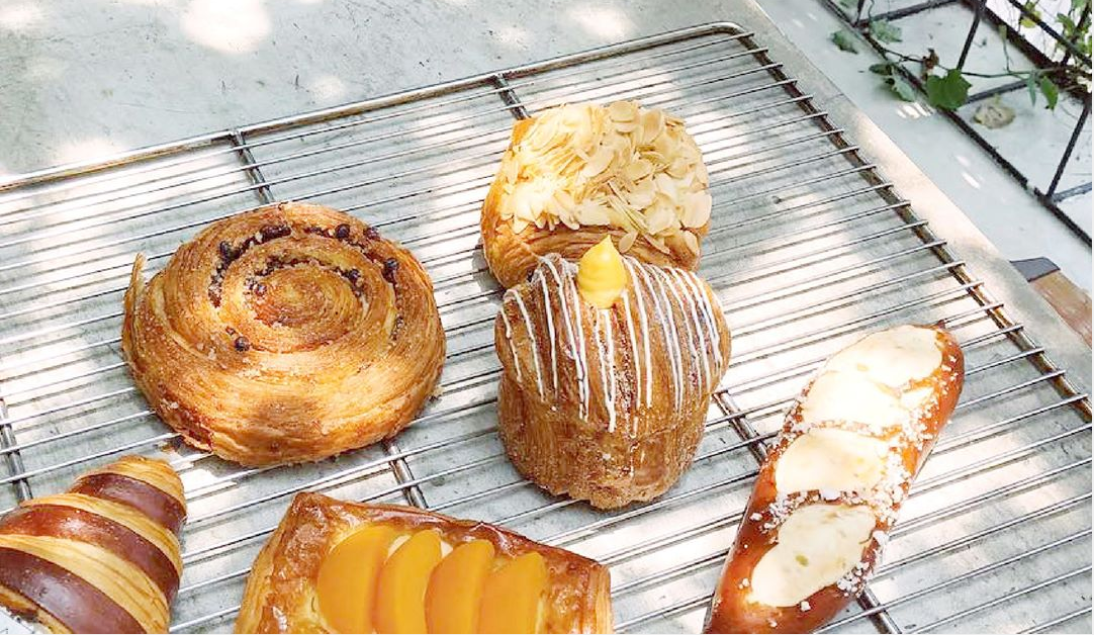 For the bread, we recommend getting the seed and grain sourdough, loaf, as well as the herb focaccia for a burst of flavour in your mouth. The butter, almond and salted egg yolk croissants are the shop's best sellers.
As for the sweet range, the beautiful eclairs, super moist brownies and cheesecake are the regular's favourite.
So do give this place a go if you are looking for a new bakery cum brunch place that is gorgeous enough to take some OOTDs at
Price range: Rp20.000-Rp60.000
Address:
Jl. Cikajang No.29, RT.1/RW.5, Petogogan, Kec. Kby. Baru, Kota Jakarta Selatan
Jl. Panglima Polim IX No.15, RT.6/RW.6, Melawai, Kec. Kby. Baru, Kota Jakarta Selatan
3. Kempi Deli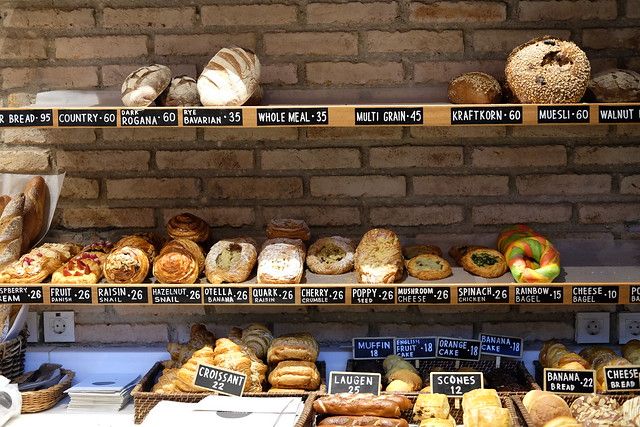 This fine-food delicatessen is located within the premises of the famous Hotel Indonesia Kempinski in Jakarta and they sell home made sausages, cold cuts and 30 different kinds of authentic European breads and pastry.
Regardless of whether you prefer something on the go or something to bring back to cook for yourself, there is something for everyone.
Their bestsellers are the wholemeal bread and multigrain sourdough but if you are a fan of rye bread you should check out their sourdough bread made from 100% rye.
This is also the go to place to munch on those authentic German pretzels. Other than plain bread, they also have a whopping 14 different kinds of sandwiches from French connection to California Wrap!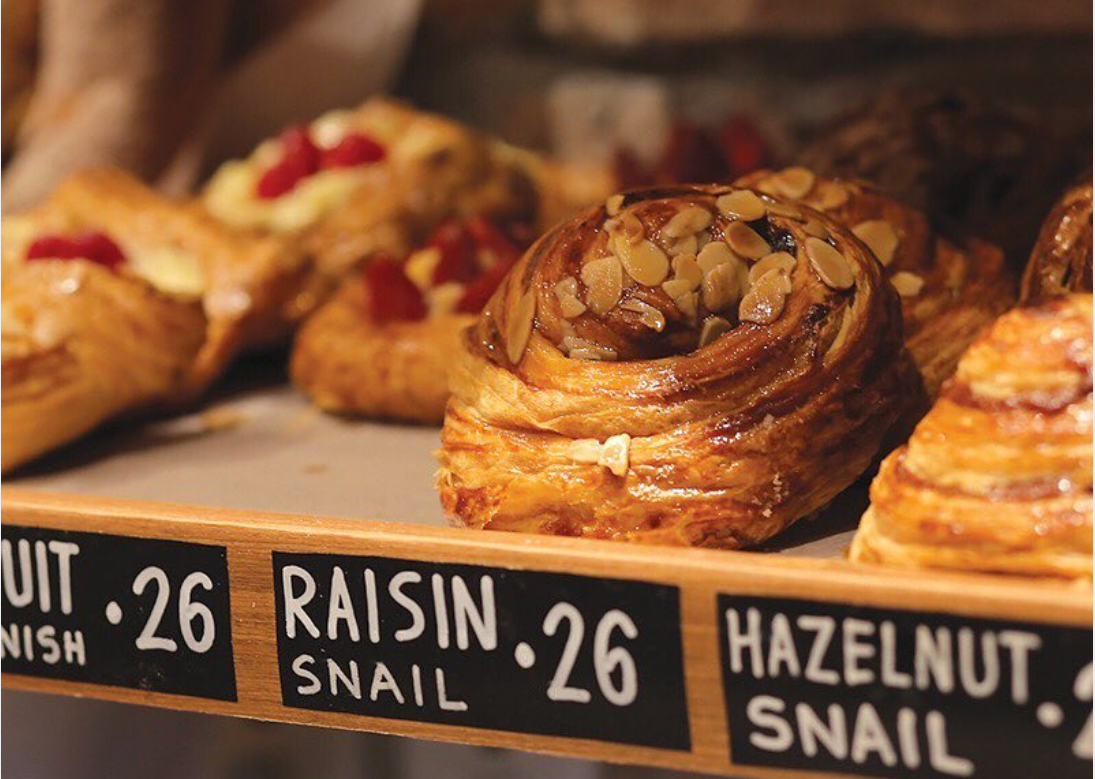 This deli promises to use only the freshest and most high quality ingredients for their breads to ensure the best quality and most authentic taste of Europe.
They are so keen on serving nothing but the freshest products that after 8pm, the breads go at 50% off. So if you want a bang for your buck, now you know when to visit them!
Price range: Rp19.000-Rp65.000
Address: Grand Indonesia, East Mall, 2nd Floor, Jl. M.H. Thamrin No.1, Central Jakarta
4. Eric Kayser Artisan Boulanger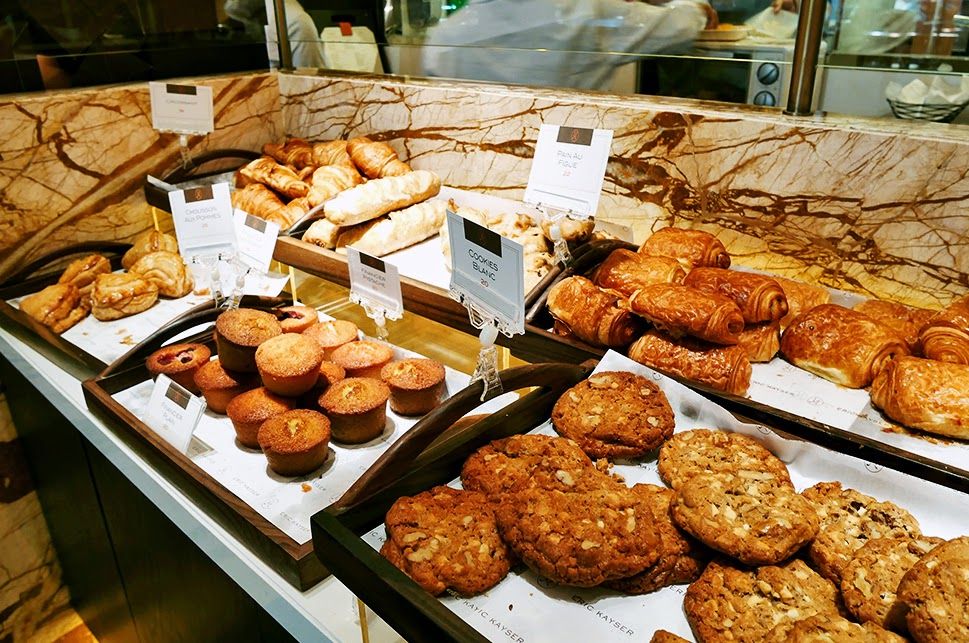 This is the international bakery that is the brainchild of world famous baker Maison Eric Kayser that operates in over 24 countries, serving the finest French pastry and breads.
Founded on the principles of authenticity, creativity and gastronomy in 1996 Paris, they have been serving the most exquisite range of pastry that are not only delicious but also extremely pleasing to the eyes.
This place definitely has the best Ciabatta in town that you should give it a go. If Ciabatta is not your thing, you can also check out their brioche and baguette rustique.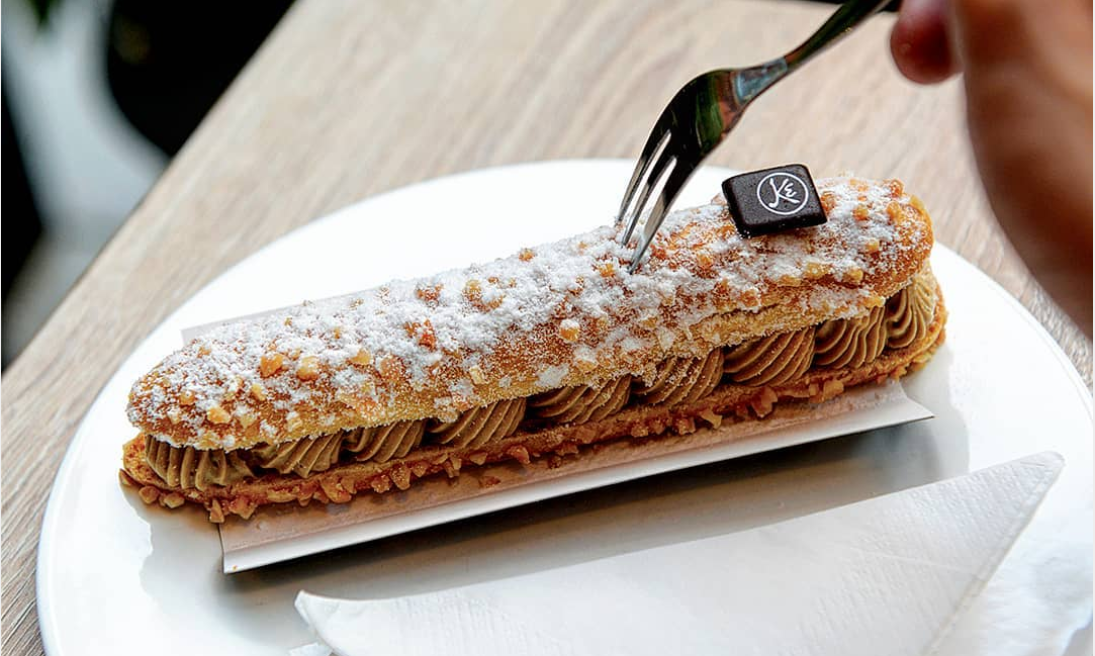 It is hard to leave this bakery without picking up their sweet pastries like their rich chocolate croissant that are just to die for and as well as their eclairs that are just too pretty to eat.
However, for the more health conscious is it good to note that since their food is quite rich in French butter, they should be consumed in moderation.
Price range: Rp30.000-Rp50.000
Address: Plaza Senayan Lantai 3, JL Asia Afrika, No. 8, RT.1/RW.3, Gelora, Kota Jakarta Pusat
5. Animo Bread Culture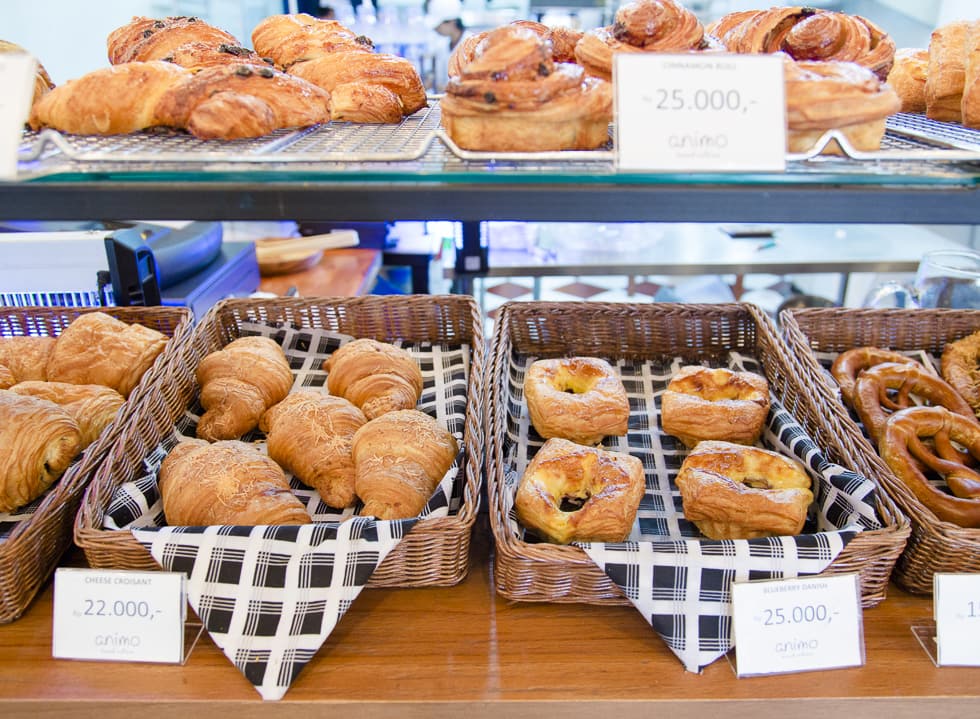 For those who do not wish to splurge too much on bread, this is a great budget friendly option. They offer great quality breads and pastries at affordable prices.
Do note that due to the limited seating available here, it would be better to take away your bread.
Despite the wide selection of bread sold here from breads to cakes, it is their doughnuts that take the cake (no pun intended). Their doughnuts are called 'Donat Gemes' aka "cute doughnuts" given their thick and chubby appearance.
Served with various toppings such as chocolate sprinkles and powdered sugar, they are fan favourites and are often sold out so do come early to get your hands on them.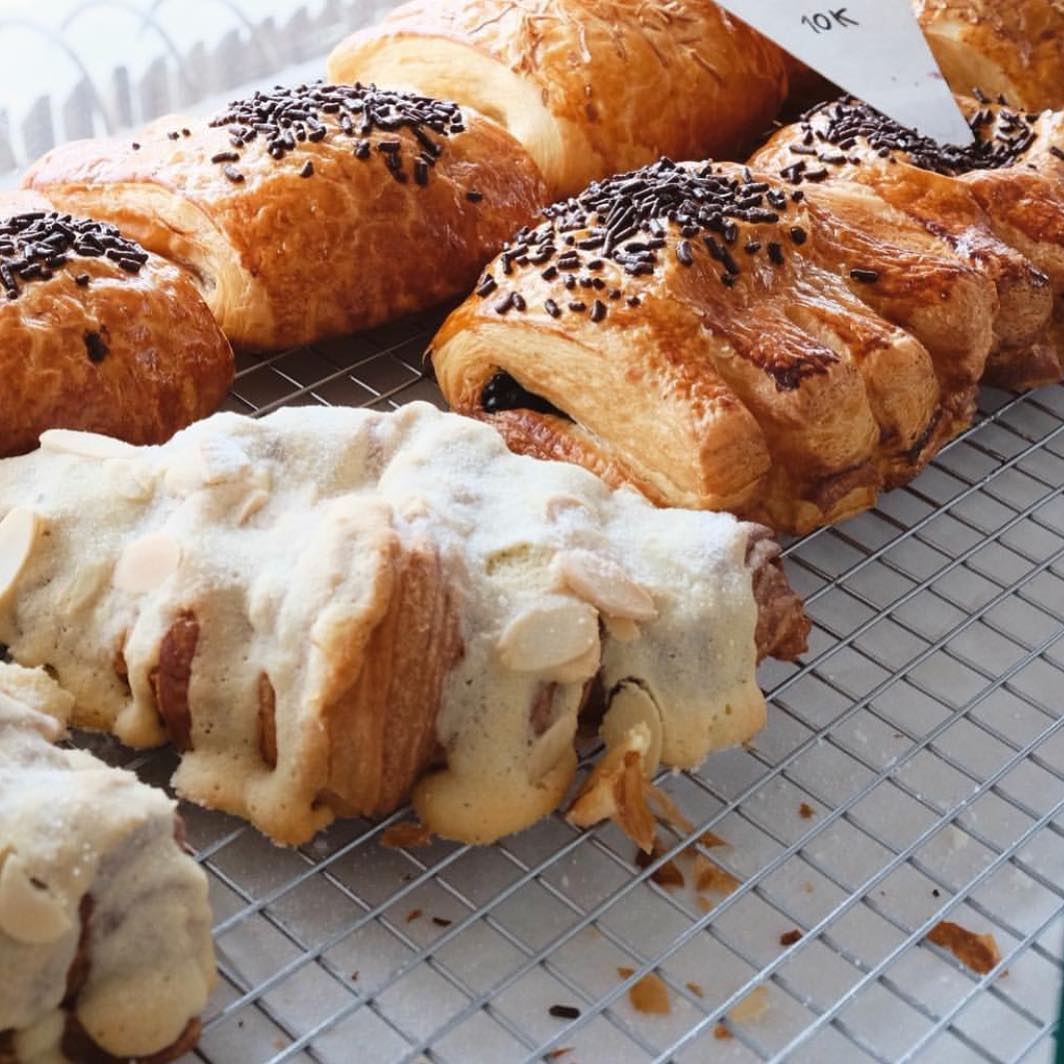 Another interesting thing to note about this place is that this place operate on an open kitchen concept so you will get to see how your bread is being made everyday.
They also conduct baking classes in the weekends right at their open kitchen, so you can learn how to make these delicious breads at home all by yourself. Plus, their breads go at 50% off after 6pm everyday! What a steal!
Price range: Rp7.000-Rp25.000
Address:
Pasar Santa Lower Ground, Blok A L00 BKS 157-159 Jalan Cisanggiri, RT.6/RW.2, Petogogan, Kec. Kby. Baru, South Jakarta City
Jl. Cipete I No.6A, RT.1/RW.3, Gandaria Sel., Kec. Cilandak, South Jakarta City
Jl. Arteri Blok B1A No.37, RT.2/RW.4, West Cilandak, Cilandak, South Jakarta City
6. Sophie Authentique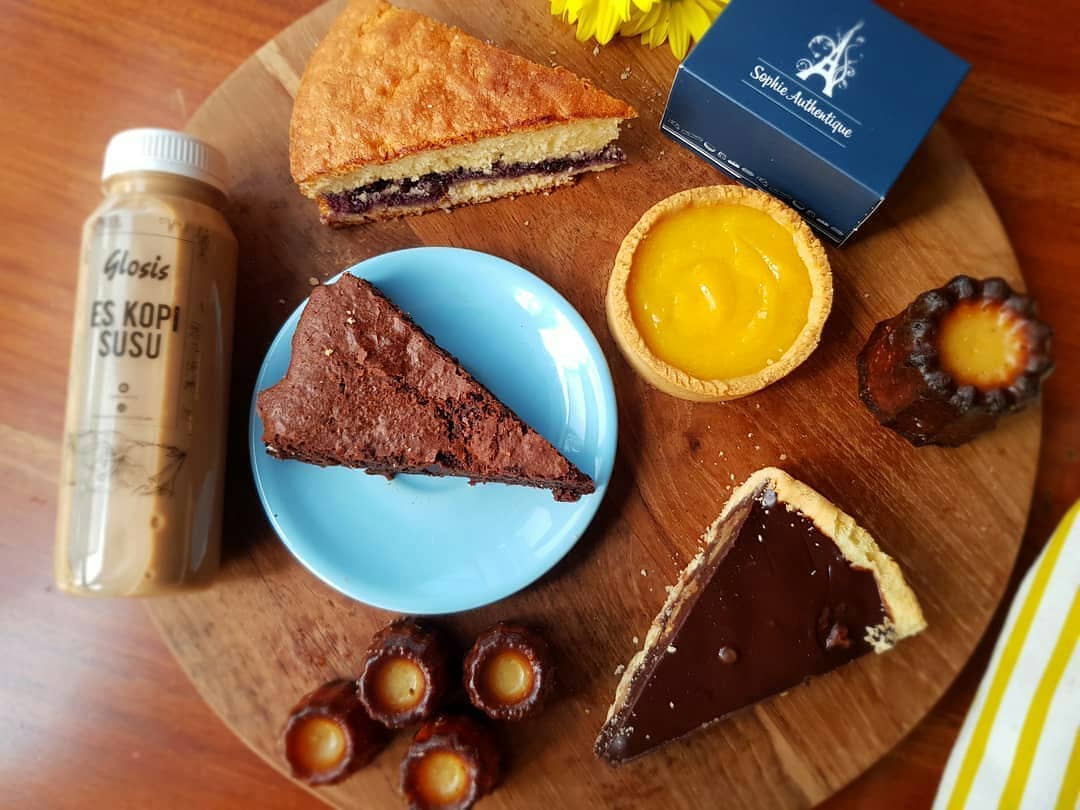 Sophie Authentique was founded by a girl named Sophie who came to Jakarta from France as a teacher. She founded Sophie Authentique as she felt that were not many authentic french bakeries in Jakarta that she could go to to get French pastries.
When you enter the bakery, you will see that it is decorated beautifully in navy blue and white and you will be greeted by the waft of aroma from the freshly baked goods.
To ensure the best quality and freshness of the bread, you can pre order your bread and the friendly staff will let you know when the bread is ready for collection. After which, you can head down over to collect your bread.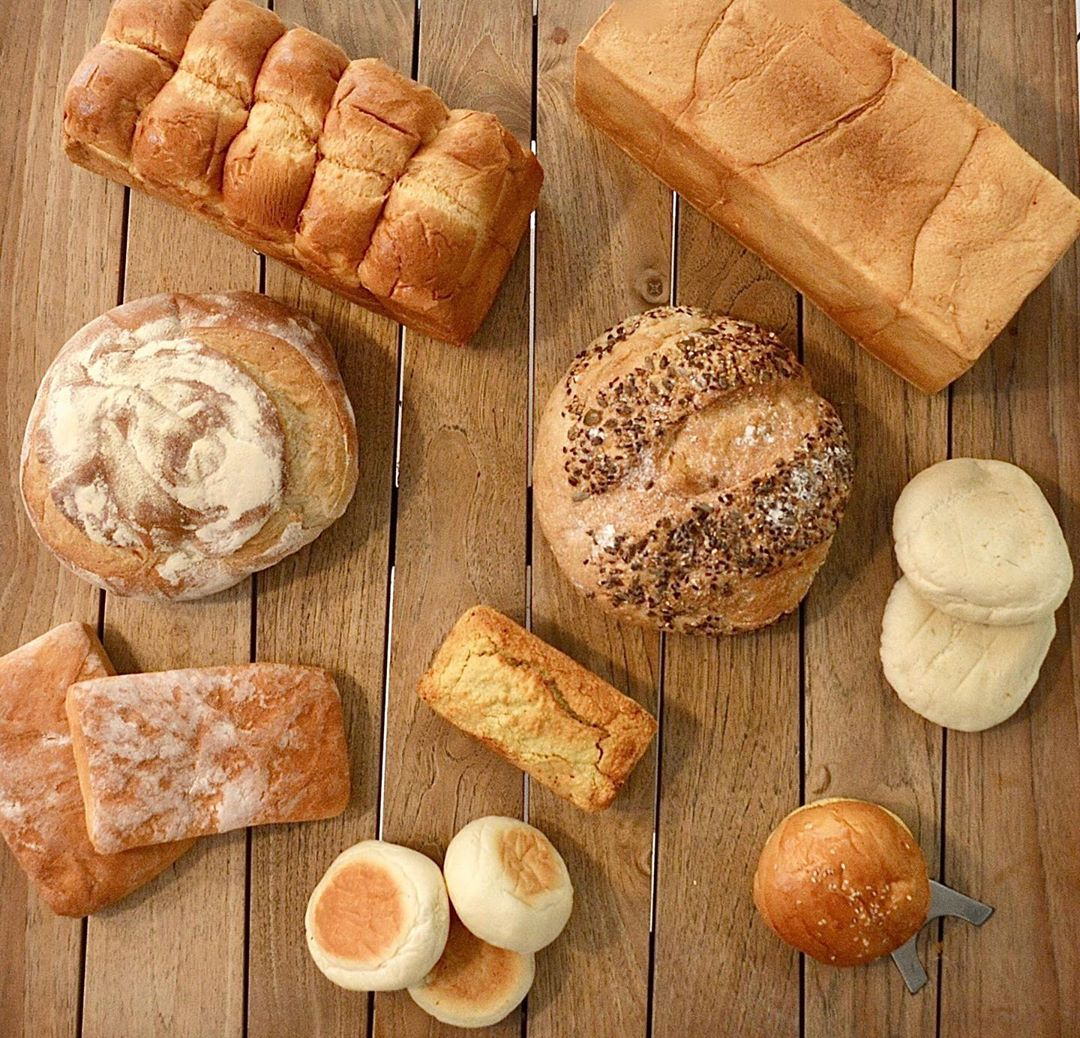 The canele is the bestseller here with the shop selling about 600 pieces every week. It is the sweet layer of caramel crust combined with the softness of rum and vanilla custard inside that makes its regulars keep wanting to come back for more. Other fan favourites include their macarons and chocolate tarts.
Do pop by Sophie Authentique for a simple snack at a cute and quaint bakery.
Price range: Rp15.000-Rp70.000
Address:
Jl. Prof. DR. Satrio No.18, RT.14/RW.4, Kuningan, Karet Kuningan, Setiabudi, South Jakarta City
Jl. Kemang Raya No.55, RT.4/RW.2, Bangka, Kec. Mampang Prpt.,South Jakarta City
Jl. Cikajang No.48, RT.13/RW.6, Petogogan, Kec. Kby. Baru, South Jakarta City
Jl. Cipete Raya No.11, RT.6/RW.3, Cipete Sel., Kec. Cilandak, South Jakarta City
Jl. M.H. Thamrin No.20, RT.9/RW.4, Gondangdia, Kec. Menteng, Central Jakarta City
7. Union Brasserie and Union Deli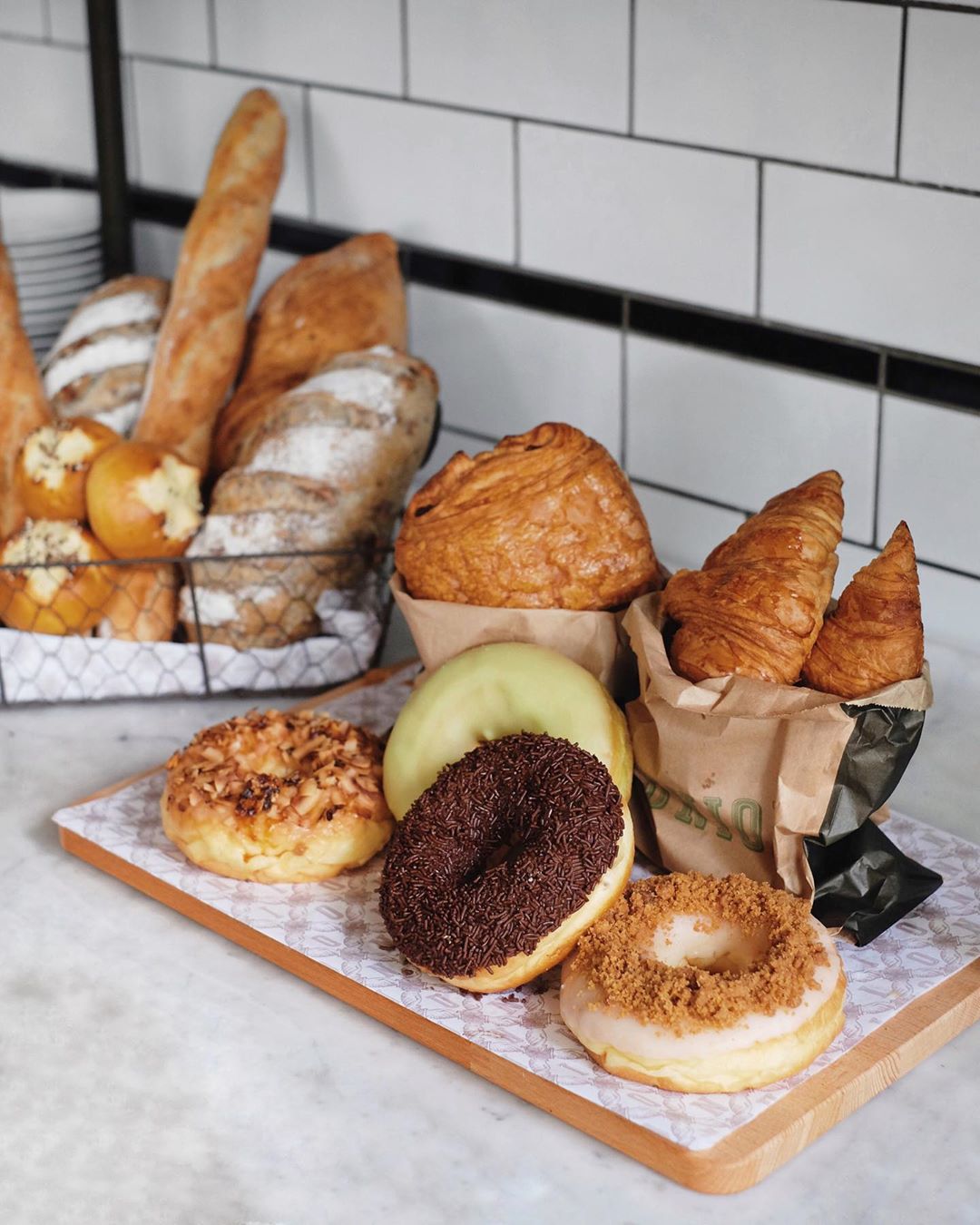 This is an award winning bakery has won the award for excellence for 5 years. This place is beautifully designed like a greenhouse and is furnished with wooden interiors. It is a great place to enjoy some bread and cake with your afternoon tea!
Union  is famous all over town for their red velvet selection of cakes and pies. Topped with sweet peanut crunch and layered with cream cheese their red velvet cake is simply mouth watering and definitely worth a try. Their Nutella and red velvet donuts are also worth mentioning.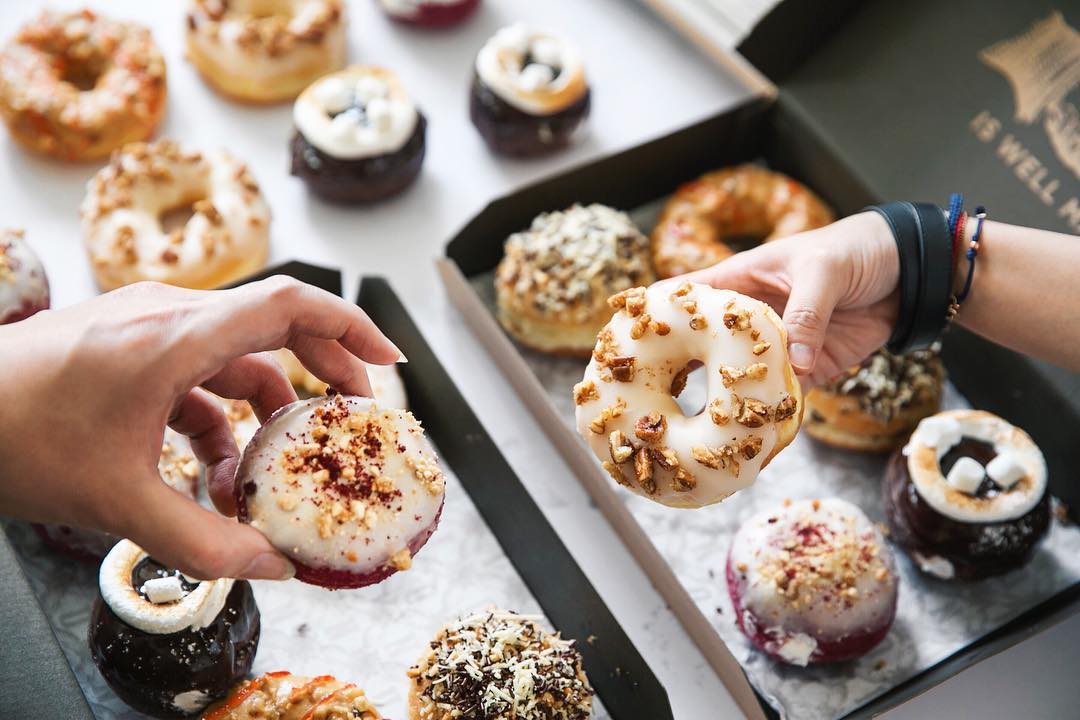 In addition to the regular types of bread such as pretzel roll, baguette, sourdough, they also have a rather unique selection of bread. This place serves quite interesting varieties like fried onion and seaweed roll!
Also, do visit after 8.30 to pick up the bread at a discounted price, to get the best value for your money.
This place also updates their menu seasonally so there is something new to try out every time. Next time you are around the city central shopping, be sure to pay this shop a visit!
Price range: Rp10.000-Rp45.000
Location: Grand Indonesia, Plaza Senayan, Senayan City, Kelapa Gading Mall, PIK Avenue Mall, and Central Park Mall
8. Francis Artisan Bakery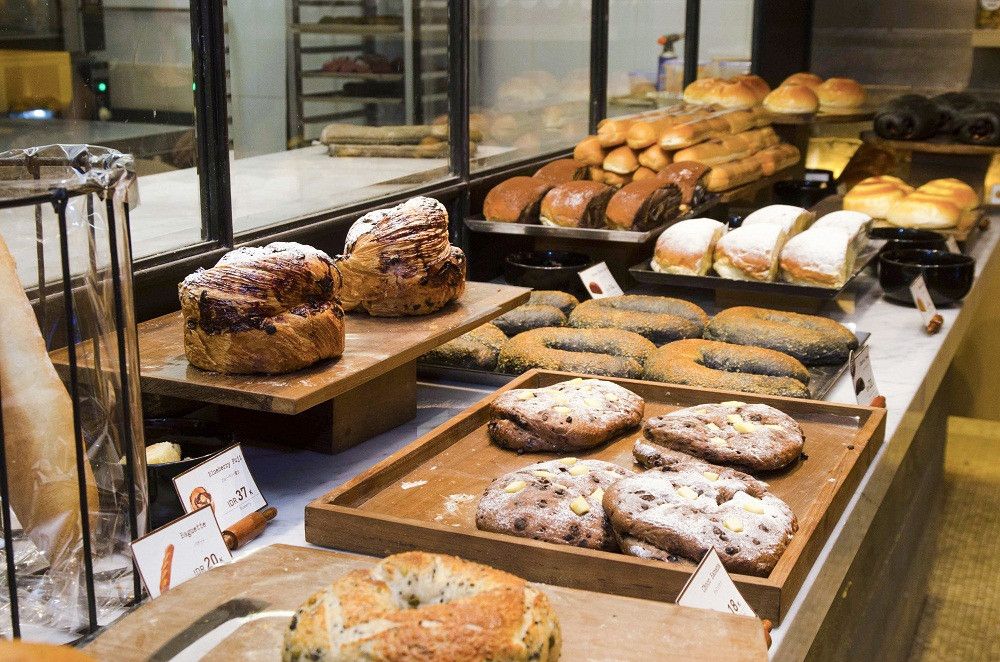 Francis Artisan is a French-Japanese fusion bakery that promises deliciously healthy bread made using unique techniques that makes their bread crispy on the outside and unarguably soft on the inside.
All their breads use less butter, sugar and natural rye and contain no preservatives, making it a perfect indulgence for those on a diet.
The bread come in 4 different varieties: obao, which are sweet round buns, pastries, sweet buns and toast. The choco bun is their bestseller and our personal favourite as it melts right in your mouth.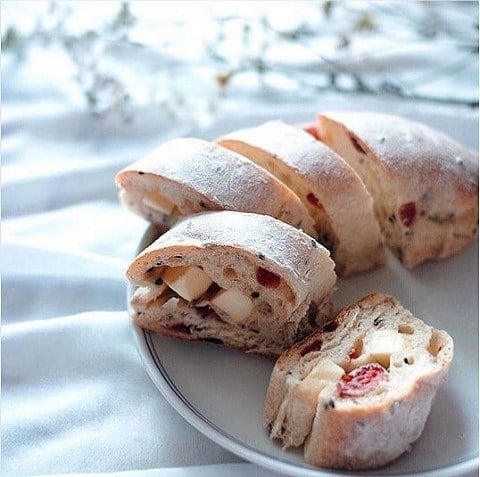 This shop also experiments with various flavours of bread and some of the unique additions to their menu include squid ink&turkey and edamame spinach.
If these tickle your taste buds and you are curious to check out their other bread selection, then this is the place for you!
Price range: Rp14.000-Rp71.000
Location: Grand Indonesia Mall, Kemang Village Mall, Kelapa Gading Mall 3, Gandaria City Mall, Central Park Mall, Lippo Mall Puri, and Baywalk Pluit.
9. Paul Pattiserie and Boulangerie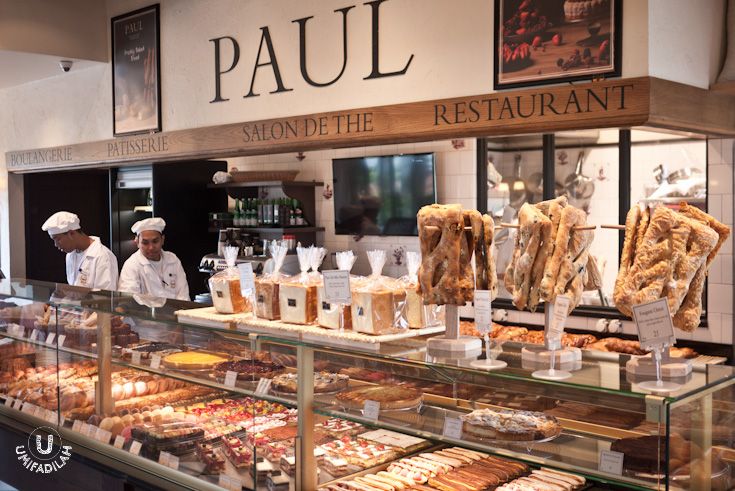 This is another French chain bakery with a long history and long list of outlets. Founded in 1889 in the town of Croix, France, this establishment has been rapidly growing ever since and currently has 436 outlets in 28 countries. This bakery has an iconic black exterior that gives it an expensive and classy look.
Their eclairs, raspberry tartlets and millefeuille have been well loved by customers all over the world and their handmade sandwiches have been a favourite pick me up on the go.
Although on the pricier side, they also have really delicious giant macarons that are crispy on the outside while nice and chewy on the inside.
As for the bread selection, although they do not carry huge loaf breads, they do have a good selection of small breakfast breads and pastries ranging from croissants to canneles to donuts.
With years of regular patrons all over the world, you are guaranteed to receive nothing short of delicious and good quality bread and baked goods from this beloved establishment.
Price range: Rp12.000-Rp70.000
Location  Pacific Place Mall, Plaza Indonesia, Plaza Senayan, Kota Kasablanka, and IDX Tower 2.
---
As you have seen there is a wide range of artisan bakeries that serve all kinds of bread and baked goods. There is definitely something to cater to your every need whether you are craving something sweet, something healthy or just a regular simple piece of bread that takes you right back home.
So where will you be picking up that sourdough bread now?
Also Read: 5 Best Areas for Expats in Jakarta | A Complete Guide
Categories
Tak Berkategori