New to Jakarta and not to sure what to do on your weekends?
Then you might want to consider heading out to the mall. The mall scene in Jakarta is pretty big with over 170 malls all over the city. Chances are there is a mall right around every couple of blocks.
The malls in this city are not just for shopping or popular teen hangout spots. These air-conditioned and wifi-equipped havens have everything: from high-end low-end dining, gym, cineplexes, and various entertainment facilities like virtual theme parks and karaokes.
Regardless of your age and interests there is something here for the entire family.
Still not convinced? Check out what the biggest malls in Jakarta have to offer you for your next weekend getaway.
1. Grand Indonesia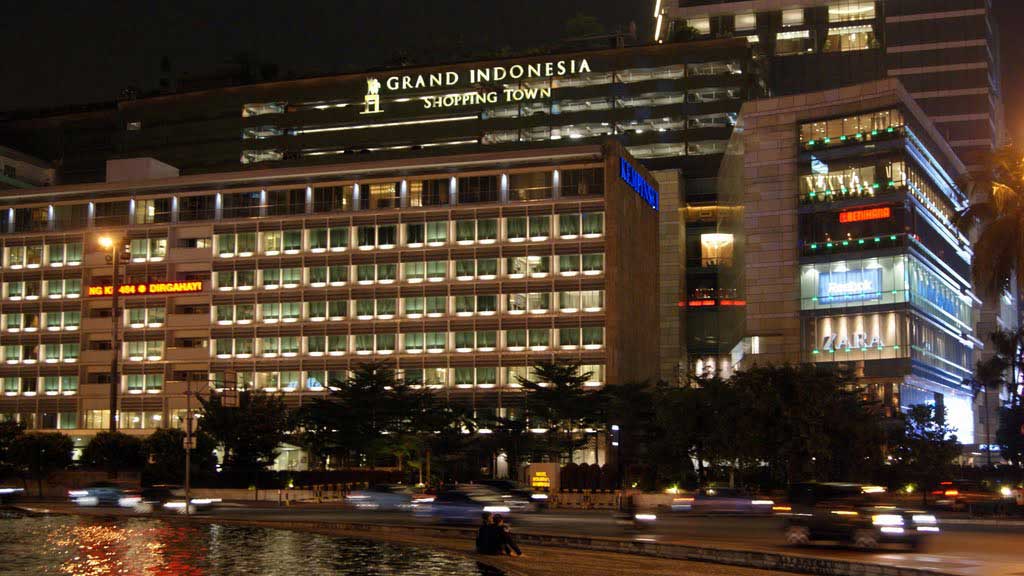 Grand Indonesia to Jakarta is quite simply put what CentralWorld is to Bangkok. This iconic mall covers over 250,000 square meters of space with over 10 floors.
It is so big that it has two separate wings, the East and West wing, connected by a skybridge.
That said, prepare yourself for an entire day of relentless walking. It carries various international and local brands and certainly is the one stop shopping destination.
The highlight of the mall is the Dancing Fountain Show, where you can catch colour waterworks every hour, from noon to 9pm. However, do note that this mall can get extremely crowded even during the weekdays and probably not the place for you if you do not enjoy walking that much.
2. Gandaria City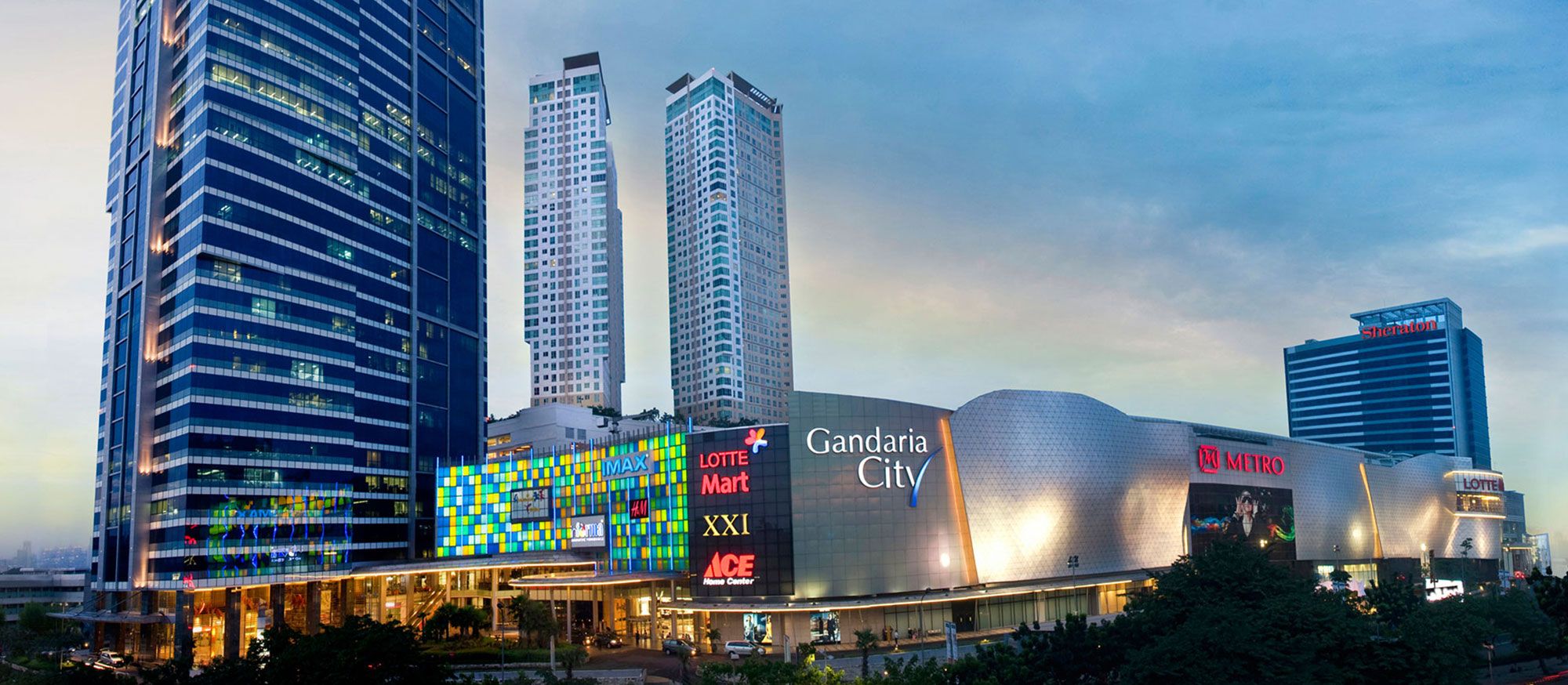 Families with kids will certainly love this prominent family mall located in South Jakarta. Here you will find a whole range of activities for your kids at Amazing Town, which is a children's playground and other toy shops and kids' entertainment located at the top floors of the building.
There are other uniquely fun activities for the rest of the family too like the Flight Experience where you can learn how to become a jumbo jet pilot or jam to your favourite tunes with your family at the T-Rex Family Karaoke.
Be sure to check out their supermarket Lotte Mart too especially if you are fan of snacks and eateries from places like Korea and Japan.
3. Central Park Mall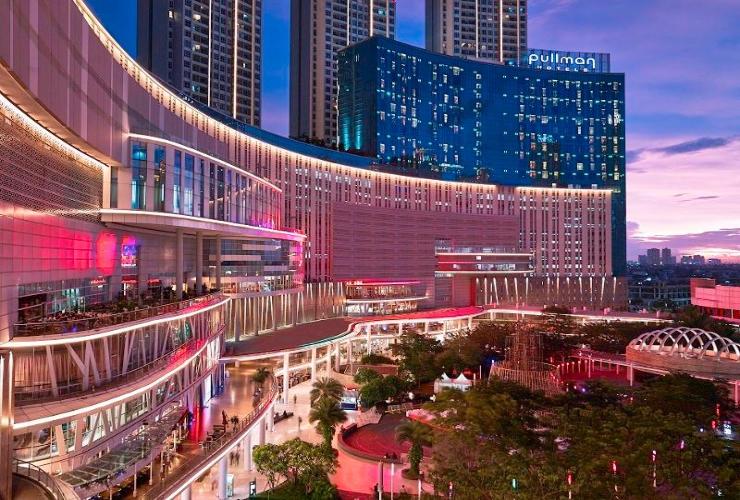 Central Park Mall is part of Central Park building, which also consists of an office tower, three apartments and a hotel, and is currently the 10th largest building the world.
This mall is named after none other than the iconic New York City's Central Park, True to its name, this mall overlooks a spacious outdoor park that features a koi pond and lush gardens. You can even catch daily light displays at the musical fountain in the park area.
This mall also makes for the perfect place to spend an entire day of mall hopping as it is located right in between Mall Taman Anggrek and Mall Ciputra. Sick of one mall? Just hop right over to the other.
Visit Central Park Mall to experience the beauty of it's landscape like no other.
4. Taman Anggrek mall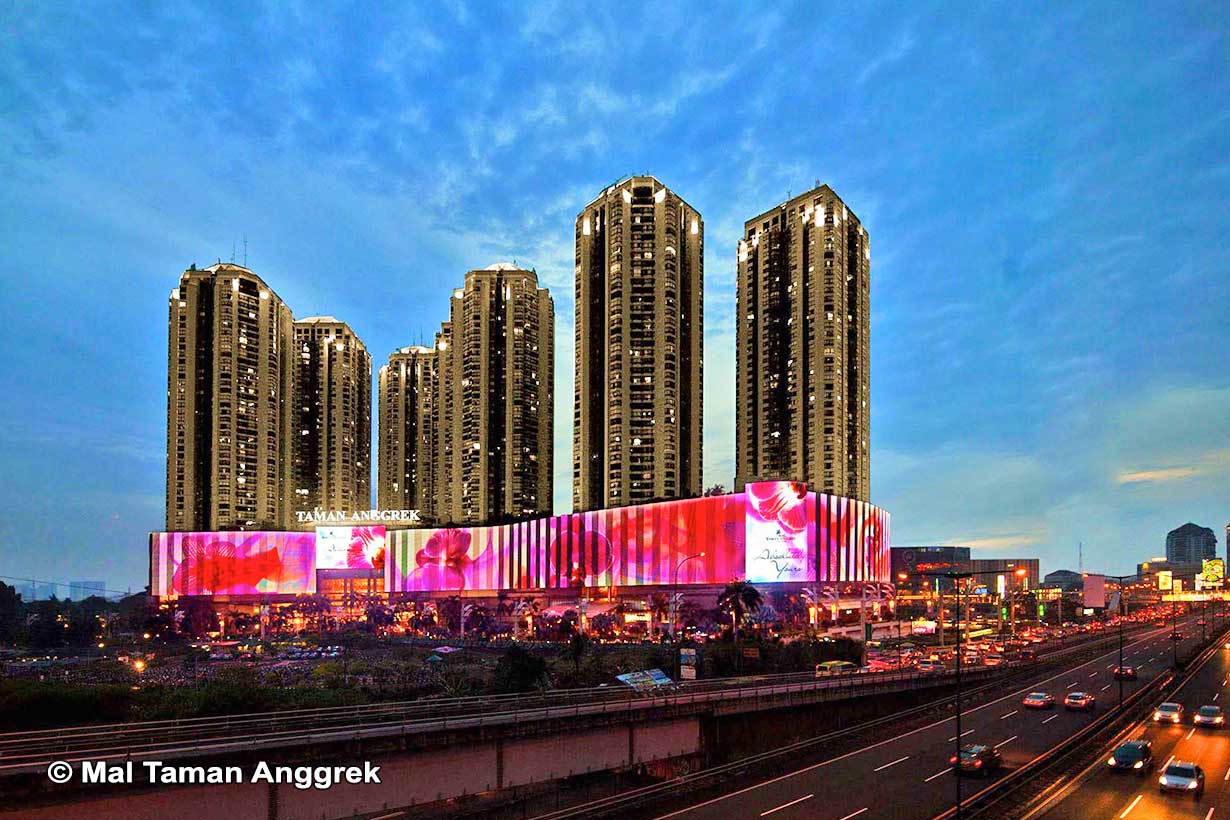 Translated to 'Orchid Garden Mall', this mall has many acclamations to its name. This is the biggest mall in Jakarta and in fact, the entire of Indonesia.
It is hard to miss this iconic mall with its humongous LED display which currently holds record for the longest LED display in the world.
Here you can find over 500 different vendors spread throughout 7 floors. For those who wish to cool down in Jakarta's sweltering heat and experience a pseudo winter instead, there is no better place to go than here as it boasts the largest ice skating rink in Jakarta.
And, well, if you feel like Jakarta is not warm enough, you can also pop by the sauna located inside their health club.
5. Mall Pondok Indah
This mall, affectionately known as PIM by the locals, is a complex of three malls located near the wealthy residential area of South Jakarta's Pondok Indah suburb. This place carries a wide variety of both high end and low end brands as well as department store and supermarket, electronic shops, salons and a fitness centre.
If you are in search of a fun way to spend your time then this is the mall to visit as PIM is also an entertainment and recreation centre featuring The Wave Pondok Indah waterpark with a FlowRider, two cinemas, and Winter Wonderland, which is a skating rink.
It's truly fascinating to believe that there is so much to do under one roof!
6. Mal Artha Gading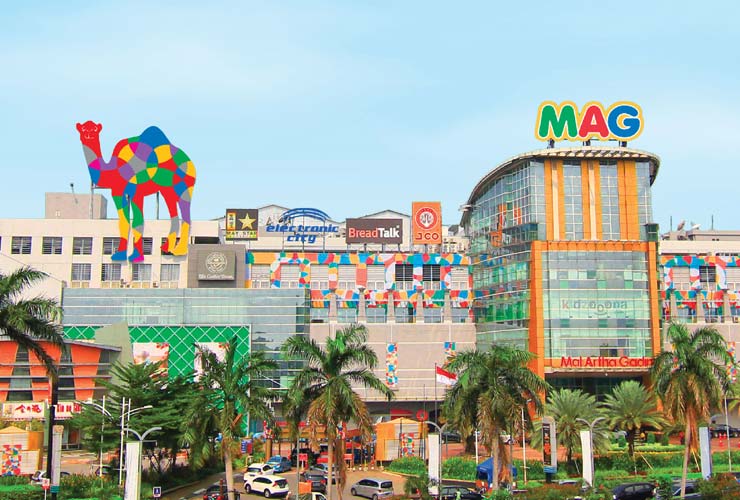 This mall's architecture is inspired by that of the Silk Road and 7 Wonders of the World. It has 7 unique atriums inspired by 7 different countries of the wonders of the world.
This is mall is a go-to family entertainment sports centre centre as it has wide array of sports to take part in like bowling, futsal and even badminton which you can do so at the rooftop. Many also visit the mall for the Diamond Supermarket which is a favourite of its regulars due to its cheap and affordable groceries in comparison to other in-mall supermarkets.
Dying to visit the mall but don't want to spend on transportation? Well you're in luck as this Mal Artha Gading provides shuttle service that connects all over town.
So there you have it a complete list of the biggest malls in Jakarta. Now you know exactly where to head down to on your free weekends. Do prepare your wallet with enough cash and get ready for alot of shopping, fun and ofcourse walking!
Categories
Tak Berkategori