There are always certain facts about cities and countries that we find out only upon arrival which makes us go, "Damn, if only I had known this earlier". Or maybe you had an awkward cultural clash that could have been avoided if only you had done your research.
But don't worry! If you are planning to come to Jakarta for the first time, especially if you are coming to stay, here are a few tips and things to take note of to ensure that you have a truly pleasant time here.
1. Traffic Jams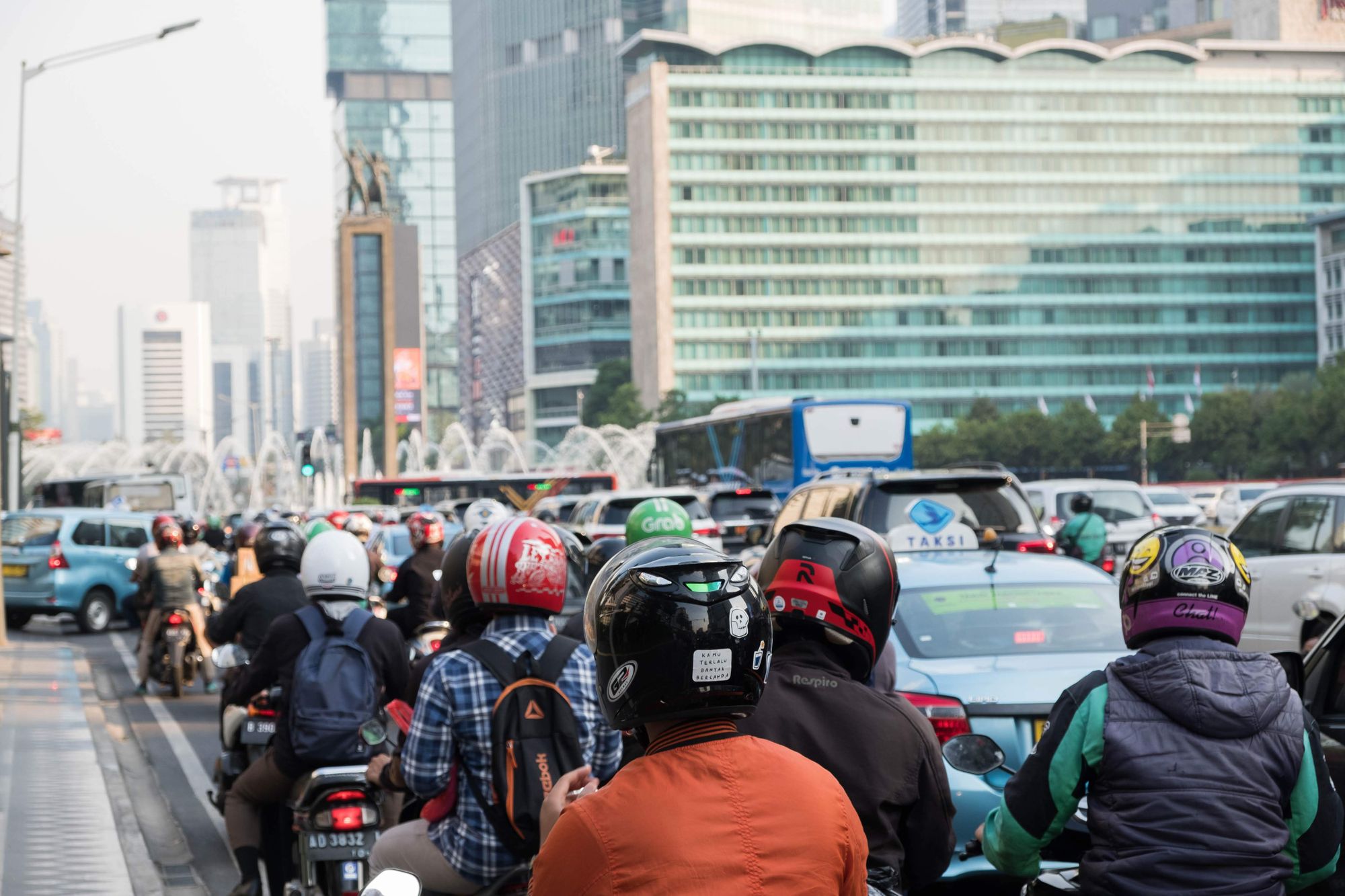 Traffic in the bustling capital of Jakarta can get pretty bad during peak hours from 7 to 10am in the morning and 5 to 8pm in the evenings, especially when everyone is rushing to and fro work/school.
The traffic can get so bad sometimes, that you will find yourself covering only few kilometres in an hour. So be sure to add anywhere from 30 to 90 mins when travelling on the road during these hours.
Furthermore, hailing a cab/Grab car can also be pretty expensive and difficult during peak hours.
Don't fret because, you can still save yourself the hassle by either taking public transport or getting an ojek/motorcycle-taxi as they will be able to swerve right through the gaps in roads and get you to your location much faster than cars.
2. Modesty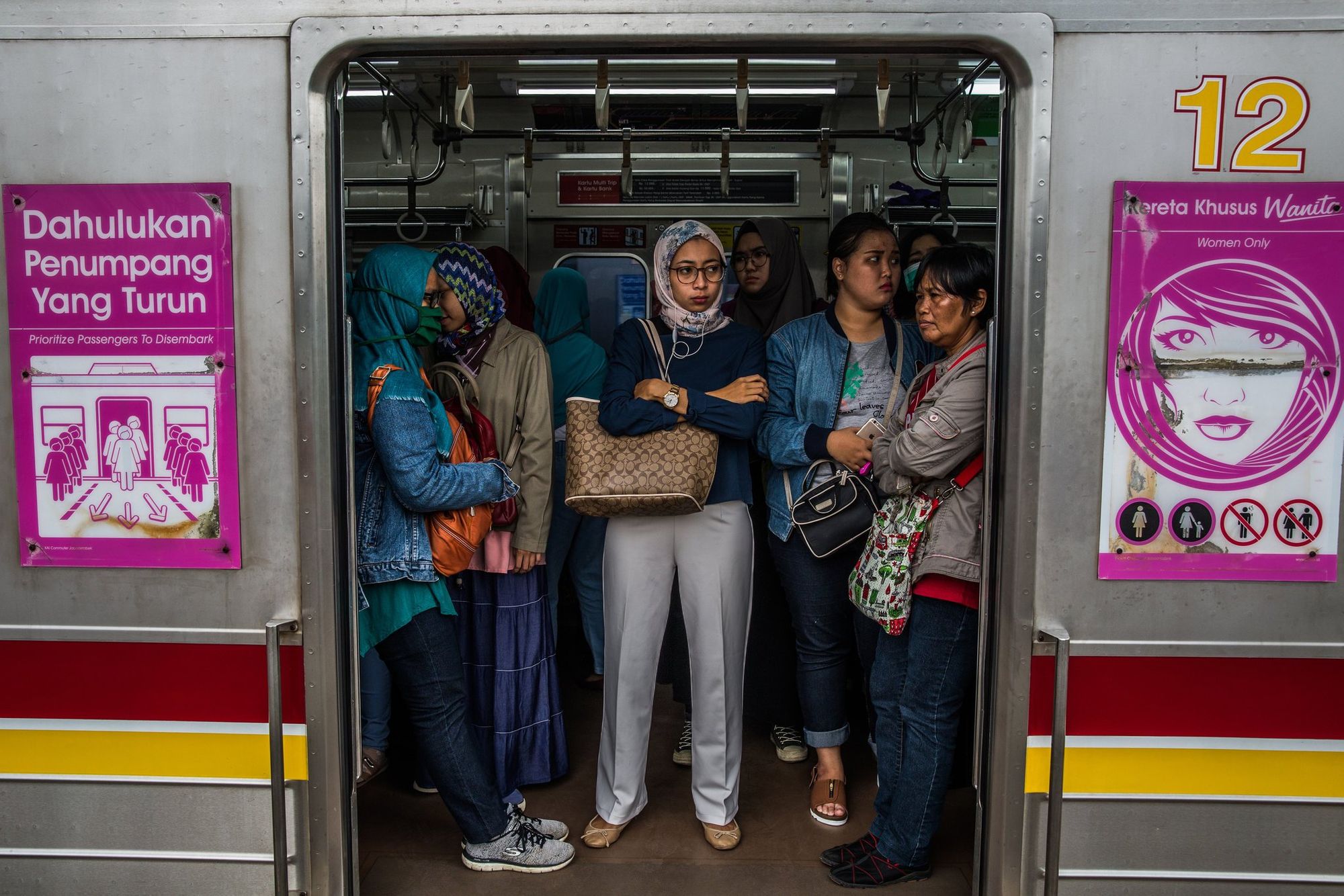 Although this is not really much of a major issue in the city, it would be important to note that this is a Muslim majority country and most of their people dress modestly here.
Hence it would be advisable to dress modestly as well, ensuring that at least your shoulders and knees are covered, especially when walking in the streets. This would prevent you from attracting any unwanted attention, although this is generally a safe city.
You can however, save those skimpier clothing for the mega malls, nightclubs or fancy indoor places.
3. Weather and Climate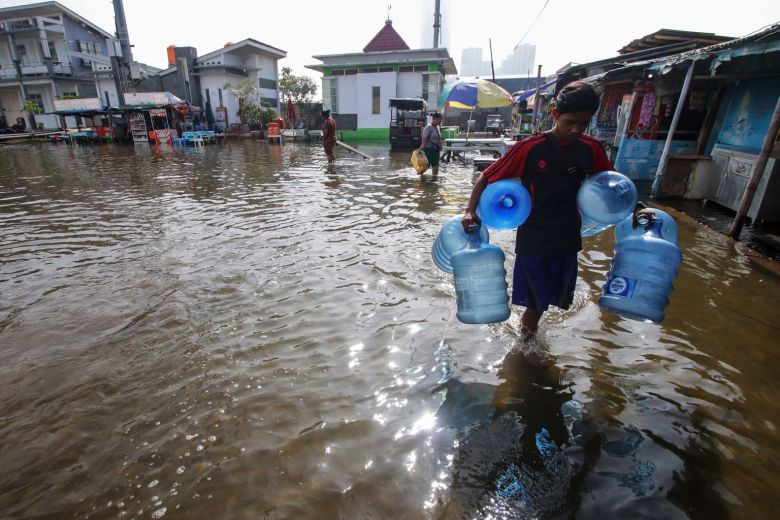 Jakarta is located close to the equator which means that it has a tropical climate, making it hot and humid all year round. This makes it a great getaway during the winter season but for those not used to the heat, it might get really uncomfortable.
It would be wise to get yourself an accommodation with air conditioning if you are not a fan of waking up to a pillow drenched in your own sweat.
Weather throughout the year ranges anywhere from 25°C to 31/33°C.
There are essentially two types of seasons in Jakarta, which are the dry and wet seasons. The dry season lasts from May to September and is said to be the best time to visit here.
In contrast, the wet season which lasts from September to January, is prone to flooding and makes it inconvenient for travelling around.
4. Getting Around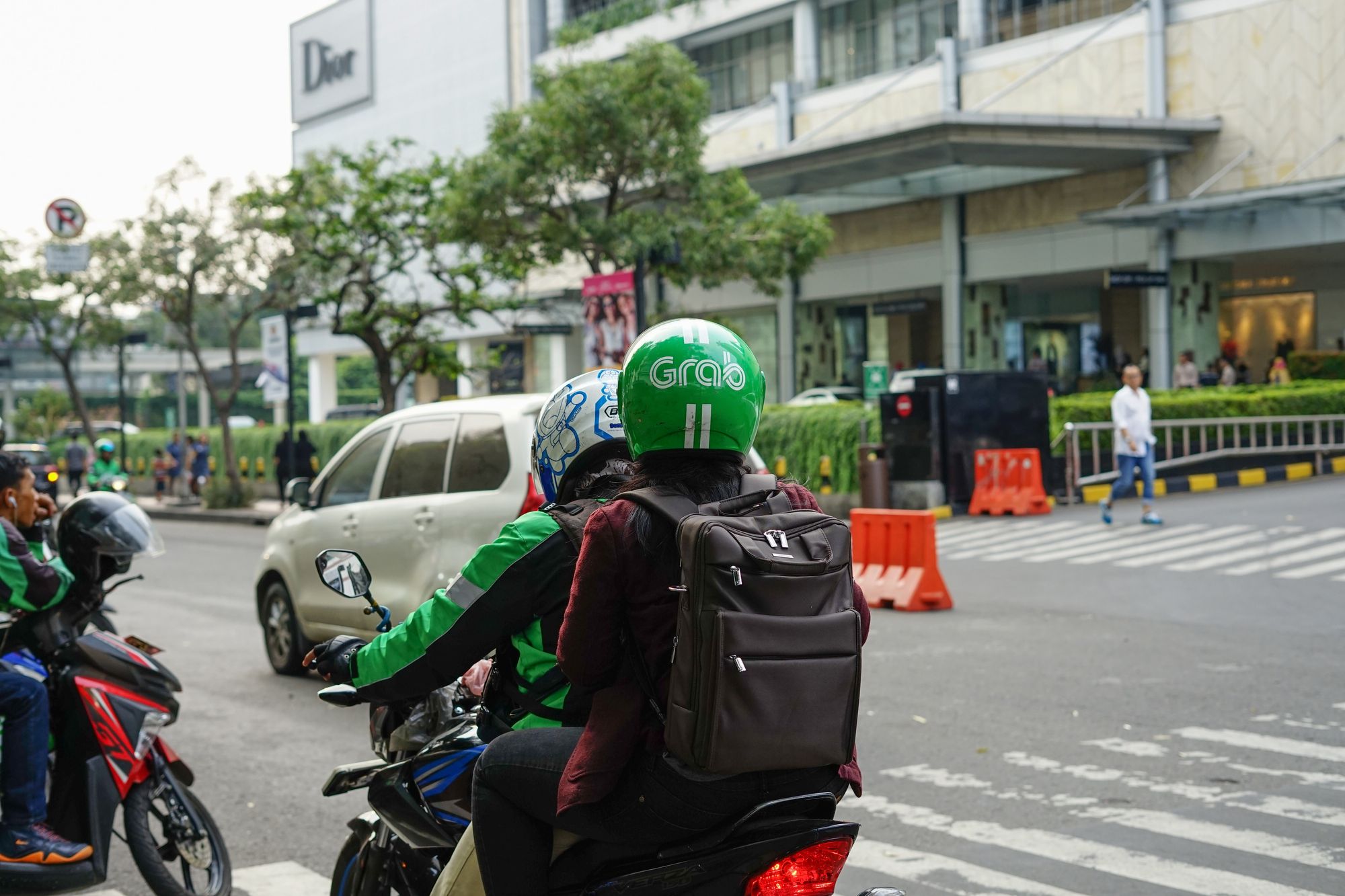 Public transport in Jakarta might not be the most convenient, especially if you are new to the place as it can get pretty confusing. Not to mention the frequencies of the buses are not regular and you can expect long waiting time.
Short distances can also take over an hour of travelling time and it might be quite hectic if you have a tight schedule.
Grab and Go-Jek
The best way to get around will be by using Grab and Go-Jek. Both of these apps provide car and ojek/motorcycle-taxis services.
You can link your credit card to the apps so that you can hop on and off without having to dig through your bags for change. The best part is that you get to see the price of the ride before you take it so you can say goodbye to getting scammed by local drivers.
Furthermore, these rides are pretty affordable at around $1.50 USD for car rides and $0.70 for ojeks, however of course the prices vary with distance.
Also be sure to compare the rates on both apps before booking your ride as they might have differing rates. This way, you can pick the ride with lower price to save you some cash!
MRT
Mass Rapid Transit (MRT) is also available in Jakarta and since it was launched in early 2019, the trains and all the supporting facilities are still very shiny and brand new. You can find it almost as comfortable as Singapore's MRT.
However, as of 2020, there is only one MRT line in Jakarta, connecting Central to South Jakarta through Jalan Sudirman starting from Bundaran HI Station in front of Plaza Indonesia to Lebak Bulus Station in the south.
If your destination is covered by the MRT route, this is inarguably the fastest and most comfortable transportation option for you.
Taxi
Like most cities in Southeast Asia, taxi fare in Jakarta is quite affordable. The problem is very few of the drivers speak English, so you might find some issues in communication.
Chose only Blue Bird Taxi when you're hailing a cab from the street. This is the only provider that implements a strict rule against price haggling so you can be sure the driver will charge you only based on the meter.
Other taxi providers will try to not use the meter and offer you a price that is normally twice the normal face – can be more if they know you are not local.
Blue Bird is also the official taxi provider that partners with the majority of malls and hotels in Jakarta, so you shouldn't have any difficulties in getting them.
If you have extra budget and want to have the high-end transportation experience, try Silver Bird and Tiara Express. These premium taxi providers provides ultimate comfort in their shiny black Alphard vans where you can recline and relax while cruising Jakarta traffic.
5. Food Delivery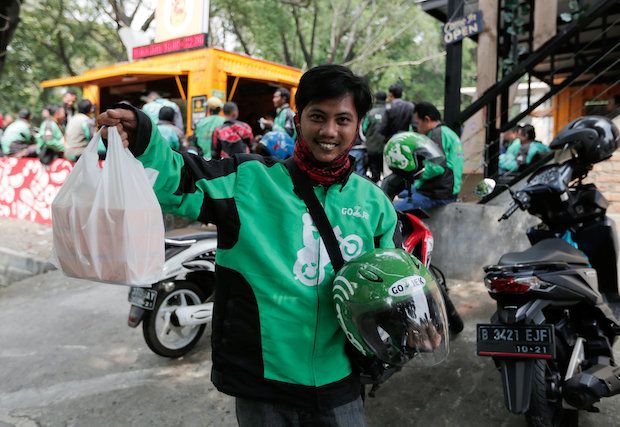 If affordable and convenient transportation was not a good enough reason to get you to download the apps, then this is sure to make you hit download right away. Both Grab and Go-Jek also provide fast and quick food delivery services that operate throughout the day.
Long gone are the days where you will have to go down to buy food for yourself and days where your only option of having food delivered to your home was if the food company offers such service.
Now with these apps, with a click of a button you can get food delivered to your home from most of your favourite eateries. Especially since it can be risky and dangerous to travel alone late at night, GrabFood/GoFood is the answer to your late night cravings!
With the delivery fees starting at just $0.20 USD, you are sure to save on those travelling costs as compared to if you were to get it  by yourself. What are you waiting for, go download these life savers!
6. Language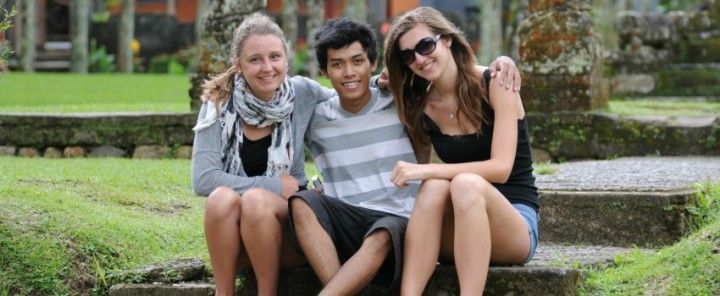 Bahasa Indonesia is the most commonly spoken language in Indonesia. Most Indonesians know very basic English but to avoid miscommunication and to greet/thank the people around you or to just wow the locals with your incredible knowledge, it would be good to learn a few basic words in Bahasa Indonesia.
Here are a few that would be good to have up your sleeves.
Selamat Pagi: Good morning
Selamat Siang: Good afternoon
Selamat sore: Good evening
Selamat malam: Good night
Apa kabar?: How are you?
Kabar baik: I'm good
Terima kasih: Thank you
Sama-sama: You are welcome
Yes/No: Iya/ Tidak
Tidak Apa Apa!: No worries!
Bagus!: Great!
Hati-hati: Be careful
Boleh or Bisa: Can.
Ada/Tidak ada : There is/There is not
Buka/Tutup: Open/Close
Selamat jalan: Have a safe journey
Ini apa?: What is this?
Sampai jumpa lagi : See you again
Tolong!: Help
Maaf: I am sorry
Jam berapa?: What time is it?
7. Malls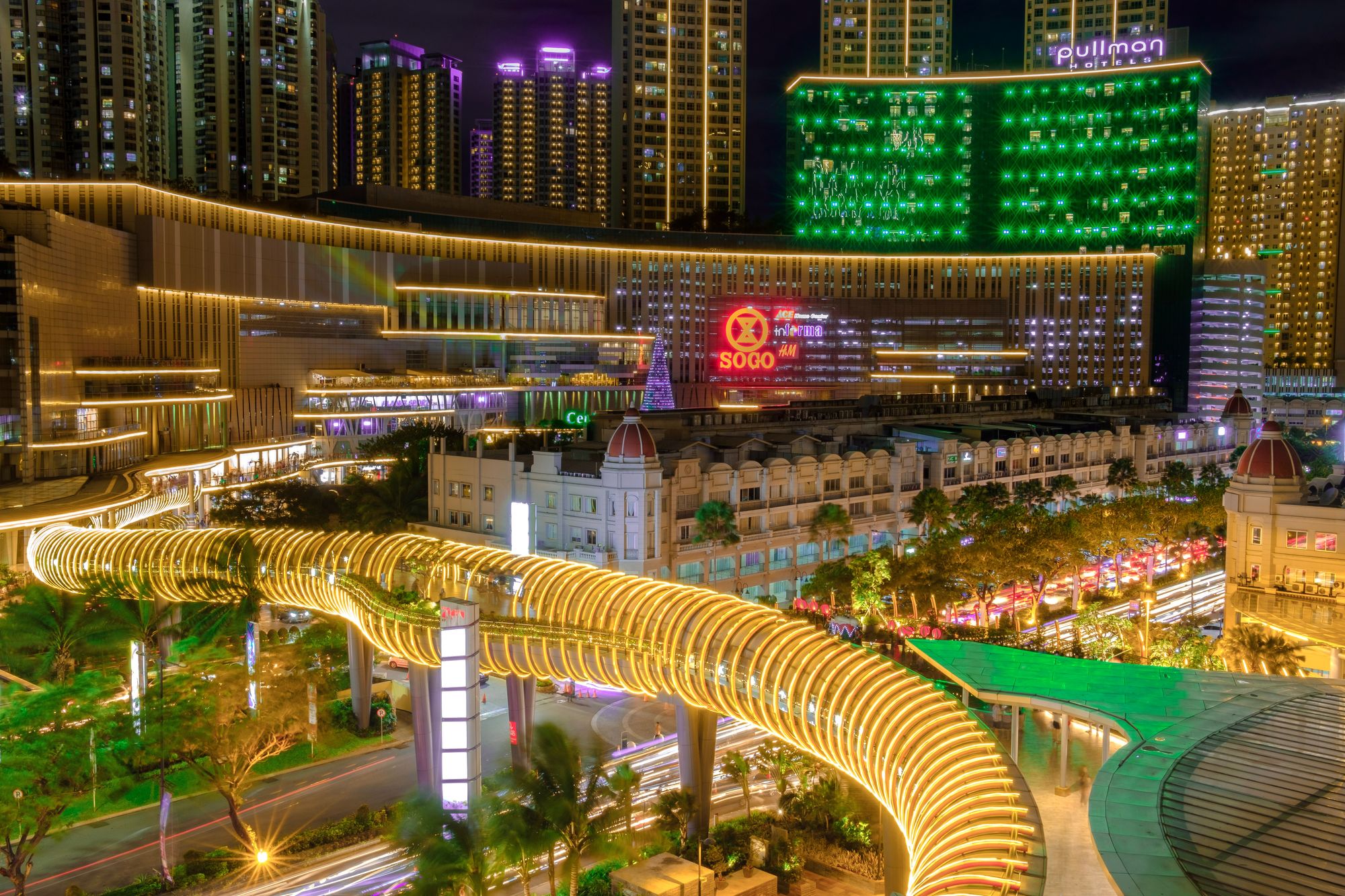 If you ask any local where you should hang out in Jakarta, they will definitely say the mall! After all, there are over 90 malls in Jakarta that sell all kinds of international and local products.
Just spend a day walking around the mall together with the locals and tourists and look at what the malls have to offer, maybe something will catch your eye! However do note that most brands have prices comparable to overseas so it is not exactly the perfect spot to get cheap goods, if that is what you are looking for.
Apart from just shopping, many malls also come with various entertainment facilities like indoor cinema and themed rides for children.
If you can't wrap your head around which mall to visit then definitely do check out Grand Indonesia. It is the largest mall in Jakarta with over 10 floors and 2 separate wings of shops, dining and more! A perfect place for the everyday mall rat.
8. Street Food and Tap Water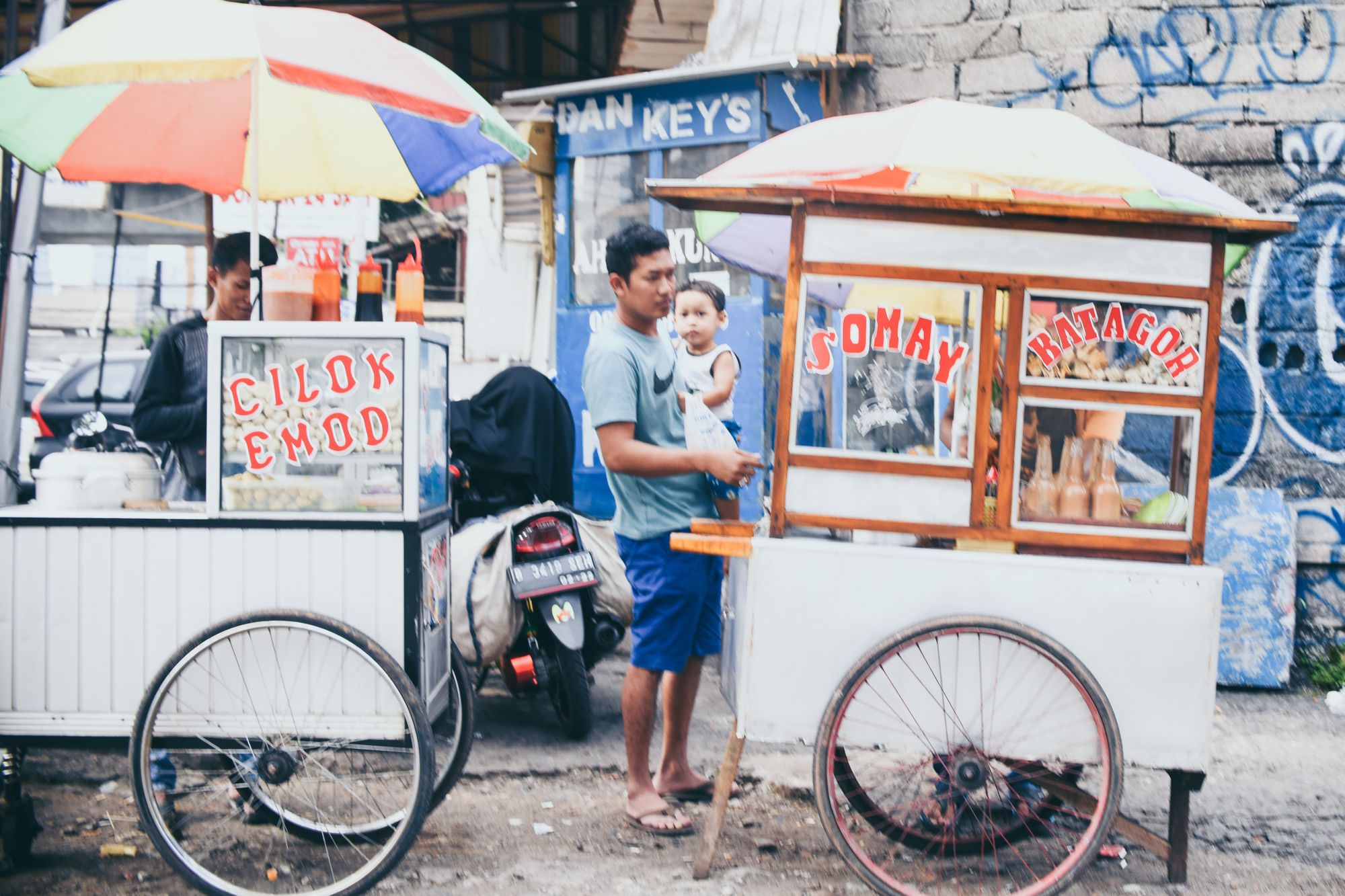 If you happen to come from a very clean country where you are accustomed to drinking water straight out of the tap, do not do that here in Jakarta, even if it is filtered.
Although the local water is not dangerous to health, it can worsen the process of acclimatisation.
Instead, pick up bottled water at your nearest grocery or convenience stores just to be safe!
The same rule applies for street food. Street food in Jakarta is plenty and delicious ranging from savoury satays to sweet martabak.
However, if you have a weak stomach, be sure to avoid these foods as they might upset your stomach and make you sick, which is not a very fun way to spend your time here.
9. Accommodation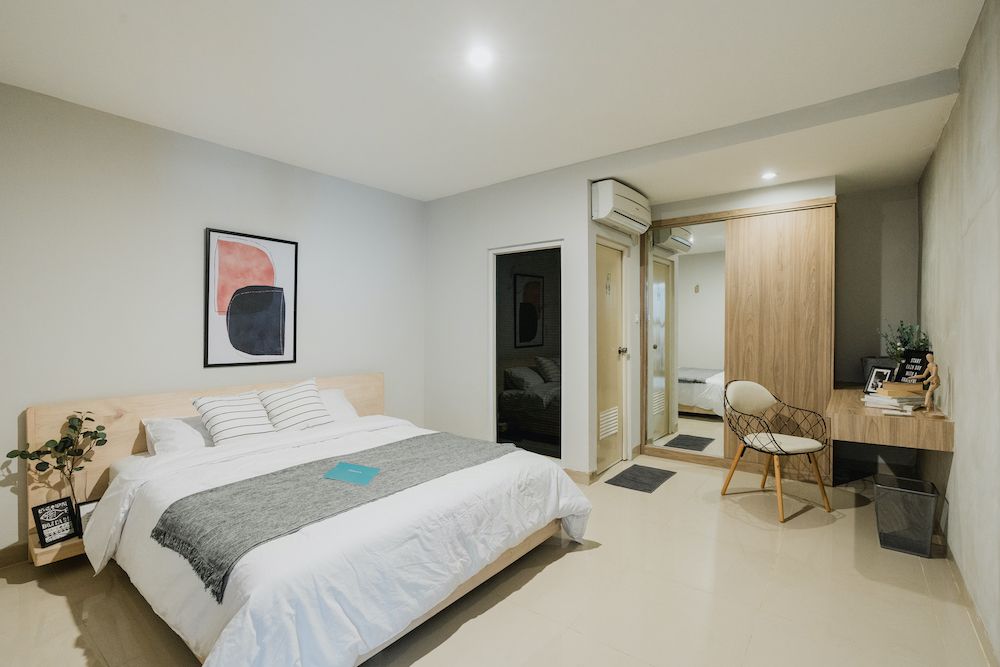 For foreigners coming to Jakarta to stay for a few months (or a few years), apartment is an obvious choice.
However, there is actually another type of accommodation very popular amongst locals and expats, especially those with a tighter budget. It's called kost.
Kost is a building – sometimes also looks like a regular house – where each bedroom is occupied by a different tenant. You get your own bedroom, usually with en-suite bathroom, but you share other facilities such as kitchen, dining room, and living room with other tenants.
The easiest way to find your Jakarta home if you are new in town is by booking with Rukita.
Rukita is a hassle-free co-living provider that offers you not just a beautiful well-designed home, but also a range of full service to make your stay in Jakarta more enjoyable.
With Rukita, you can choose to book a room in a co-living building, rent a bedroom in a shared apartment unit, or get the entire apartment unit for yourself.
We furnished the rooms and equipped them with all the essential amenities such as AC, WiFi, water heater, even laundry and room cleaning.
The best part is, unlike renting an apartment to an agent or a landlord, with Rukita you can rent and pay monthly! A much more flexible option if you can't commit to a one year rent.
Go to www.rukita.co to see the complete list of Rukita co-living locations in Jakarta.
Now that you know all that you need to know all you need to know about Jakarta, it is time to pack your bags and head down over! Just remember to stay safe, eat safe and have loads of fun!