What do cardamom, turmeric, chili and coriander have in common?
Yup they are the most commonly used ingredients in Indian cuisine. Ah… Indian cuisine, characterised by its room filling aroma and kick of flavour and spiciness is sure to make any spicy food lover's mouth water.
But where can I get the best Indian food in Jakarta?
Regardless of whether you are craving some of that good old spicy food from back home or you just happen to be in search of the best Indian restaurants to try, here is the list of the best restaurants with the finest selection of Indian cuisine that is sure to keep you going back for more.
1. Gunpowder Kitchen & Bar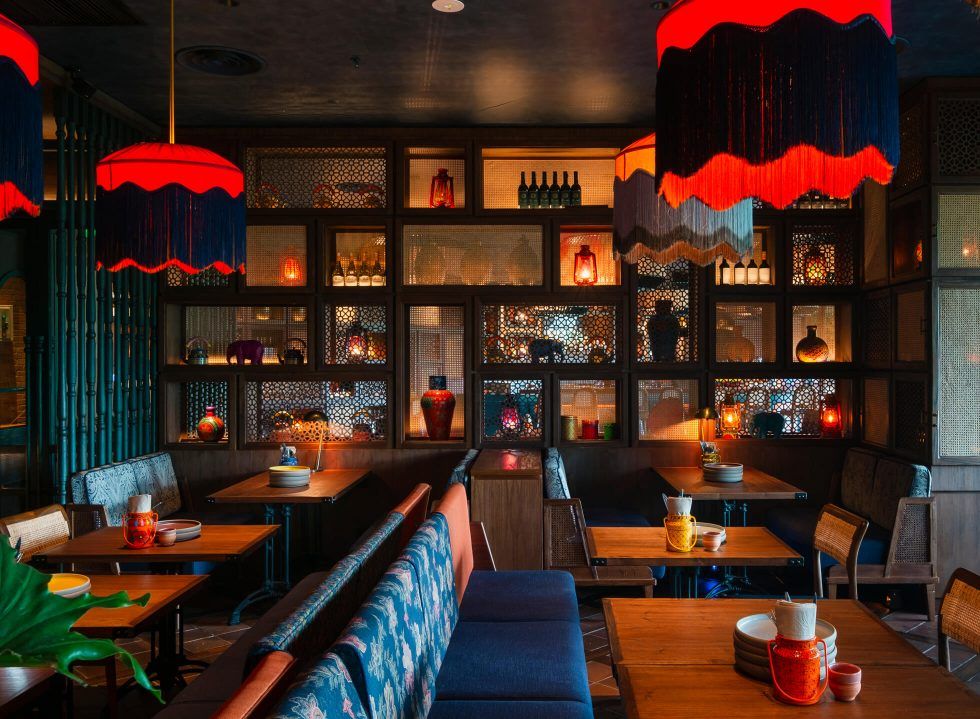 What comes to mind when you think of the word 'Gunpowder' is probably guns, cowboys, and beers. But this newly established restaurant is named after the signature seasoning used in almost all of its dishes.
Similar to the real gunpowder, expect an explosion of flavour in your mouth.
As for the interior, it is beautifully designed, resembling an Indian palace filled with distinctive colours. Its dim lighting and gorgeous view of the HI roundabout gives it a cozy atmosphere.
The head chef of this restaurant is Manjunath Mural, who is a Michelin star winner, so you are sure to be served nothing sort of the best.
When you dine here be sure to check out their Masala Prawns and Chai-Ho which are their trademark dishes.
2. The Royal Kitchen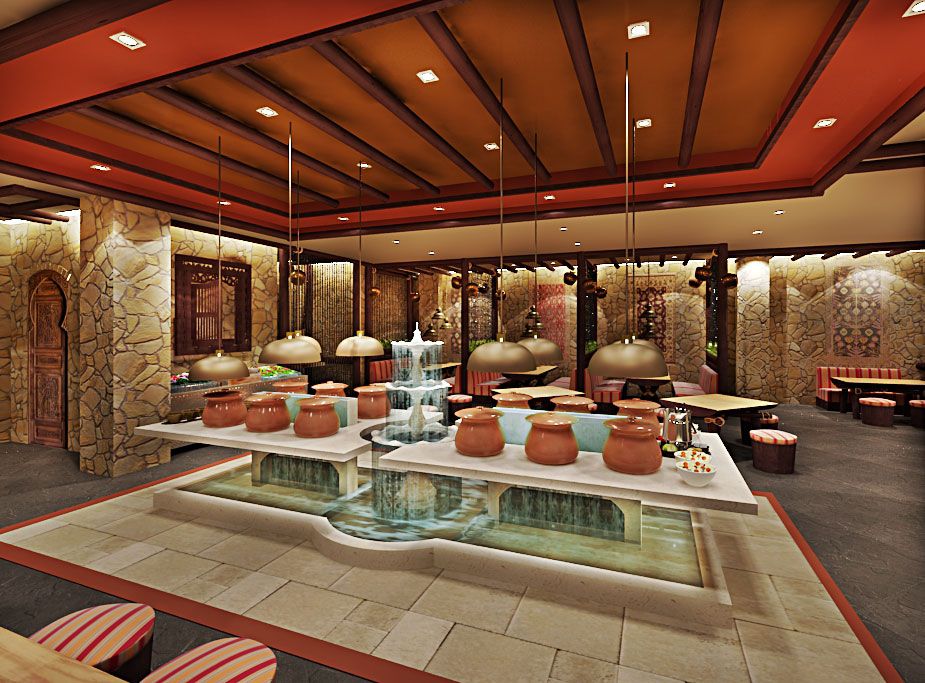 Located in the ground floor of Bellagio Mall, this restaurant offers both ala-carte and buffet options.
When you enter the restaurant you will be greeted the sight of lux decorations like dangling carpets, hanging lamps and the fresh aroma of scented joysticks.
For just under 200k IDR you can pick anything you want from the spread of noodles to kebabs to naan. However, customers have noted that they did prefer the ala carte menu over the buffet spread.
This place is vouched to offer one of the most authentic Indian food in Jakarta as all of their chefs are from India and serve food similar to what they are used to cooking and eating back home.
3. Queen's Tandoor
Queen's Tandoor proudly calls itself the "Most Established Chain of Indian Family Restaurants" and has two locations in Jakarta, one in Sunlake Hotel, Sunter and another in Plaza Permata, Thamrin.
This place was founded in 1986 and was awarded the 'Best Indian Restaurant in Jakarta' award by NOW magazine media in 2009.
Apart from their Indian cuisine, they are also popular for their Indian Fusion cuisine which combines Indian and Indonesian flavours. Do head down over to try Indian food with an unique twist!
4. D'Bollywood – Indian Restaurant & Bar
This is a restaurant with a bar and is usually more active and crowded in the later hours of the night than in the day time. When you visit during the night time you will greeted with live music and a bustling bar lined with a variety of alcohol choices.
The owners of this restaurant are from India and they have catered their menu to suit the Indonesian palate as well. So if it is your first time trying Indian food then this place is your safest bet to save yourself from disappointment or a burnt tongue.
This place is also a popular regular spot for native Indians staying in Jakarta so you can be certain that their food is worth a try.
5. Ganesha Ek Sanskriti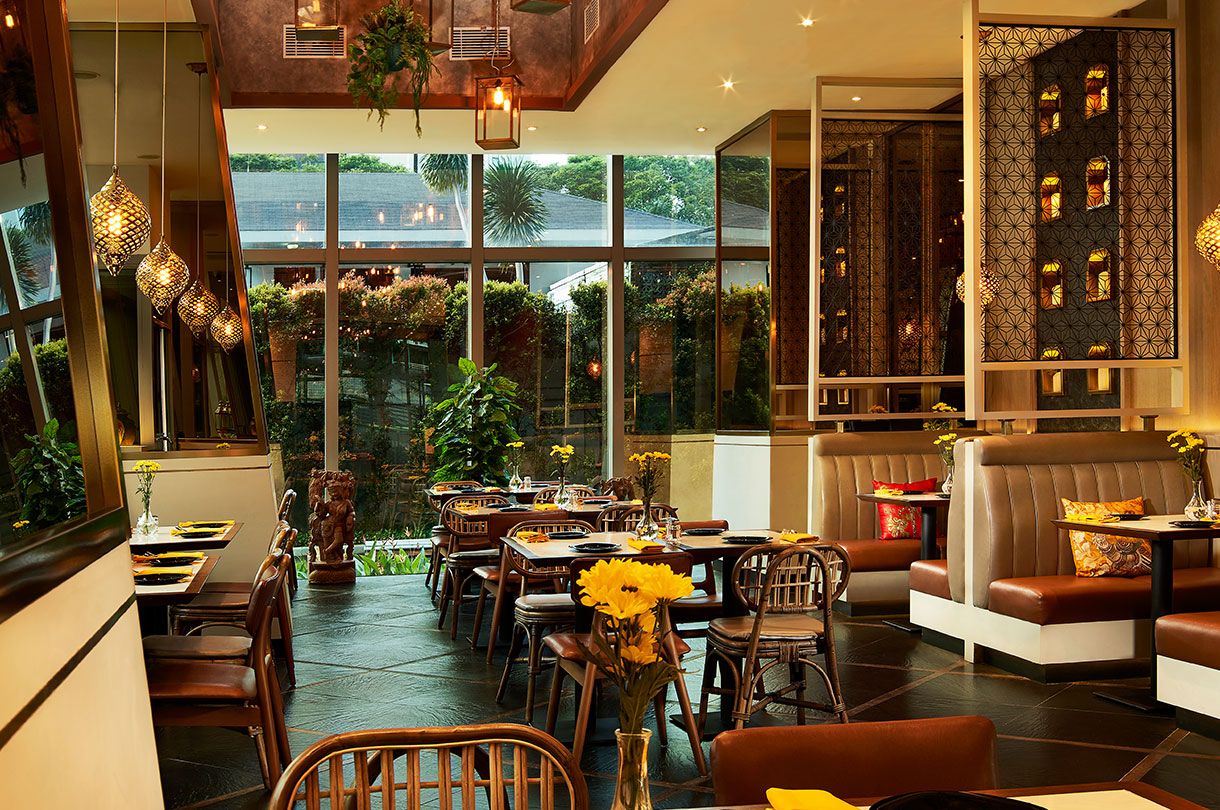 Ganesha Ek Sanskriti translates to "Ganesha- A culture" and this restaurant aims to spread the essence of India beyond just its palatable food but also through the music and interior art of the restaurant.
It hopes that both Indians and foreigners will be able to enjoy the beauty of the rich Indian culture and will be transported to the streets of India by walking through its doors and enjoying their food.
This restaurant was opened in 2003 by Shilpa Dave, an expatriate from India who missed her mother's cooking back home so much that she decided to open a restaurant to serve authentic food so that no fellow Indian would ever have to long for an authentic taste of home again.
Under their head chef Karan Singh Rawat's command, this restaurant has been awarded the "Best Indian Restaurant" title by 'NOW!JAKARTA' for six consecutive years.
Whether you are a fan of the spicy dishes like Chicken curry, briyani, and paani puri or prefer the rich Indian sweet varieties like Mango Lassi, Rasogulla, or Barfi, there is no better place in Jakarta to get than these places.
For the native Indians these places are sure to appease your craving of home cooked food and as for others you are sure to develop a love for Indian cuisine after dining here.
Do you have a favorite Indian restaurant not mentioned here? Sound off in the comment section below!
Categories
Tak Berkategori