Terakhir diperbarui: 4 Mei 2020
It is a known fact that most airports can be located pretty far away from the city central. This includes Jakarta.
It usually takes around an hour with traffic to get to Soekarno-Hatta airport from Jakarta's city center.
All this travelling to and fro can get extremely inconvenient. Especially if you are a frequent flyer who is constantly jetting in and out of the country, it might be better to stay near Soekarno-Hatta airport to save you the added trouble of travelling. This can be a good alternative for those who despise the crowded city centres.
Best yet, residences near the airport are relatively more affordable than those in the city central.
Our Recommendations for the Best Accommodations Near Soekarno-Hatta Airport
So if you are in search of apartments close to the Soekarno Hatta airport, then check these places out.
1. Green Park View Apartment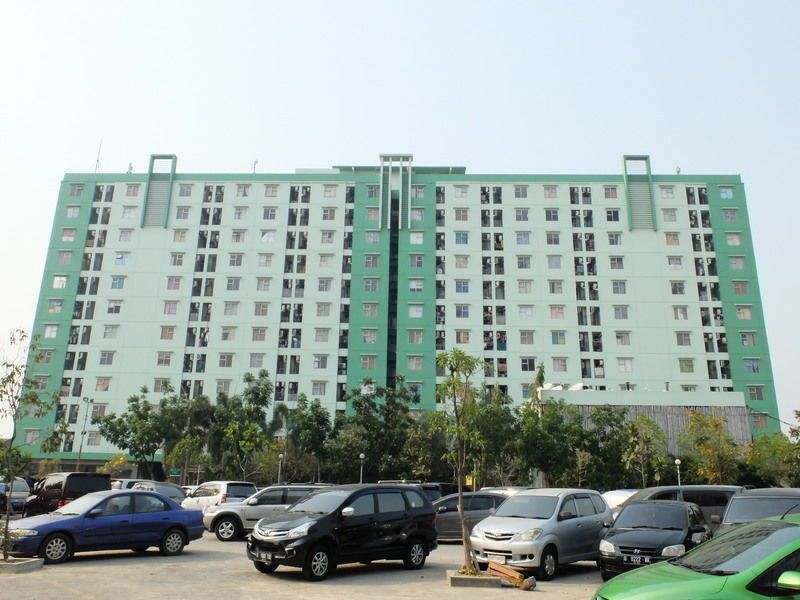 Characterised by its iconic green painted exterior, this apartment complex is located at just 20 minute drive away from the airport.
This place is packed with all your necessities so that you will not have to leave the apartment vicinity to get supplies.
Lover of Indomaret? Then you are sure to be glad to find that they not only have one but two of these marts right within the complex. There is also a laundromat and various food places that will spoil you for choices within the apartment itself.
Should you decide to step out of the apartment, you can also find Mall Daan Mogot and The Bale, eating house all within a convenient distance. There are also other amenities like two pools and a sheltered playground for the children to enjoy.
2. Puri Orchard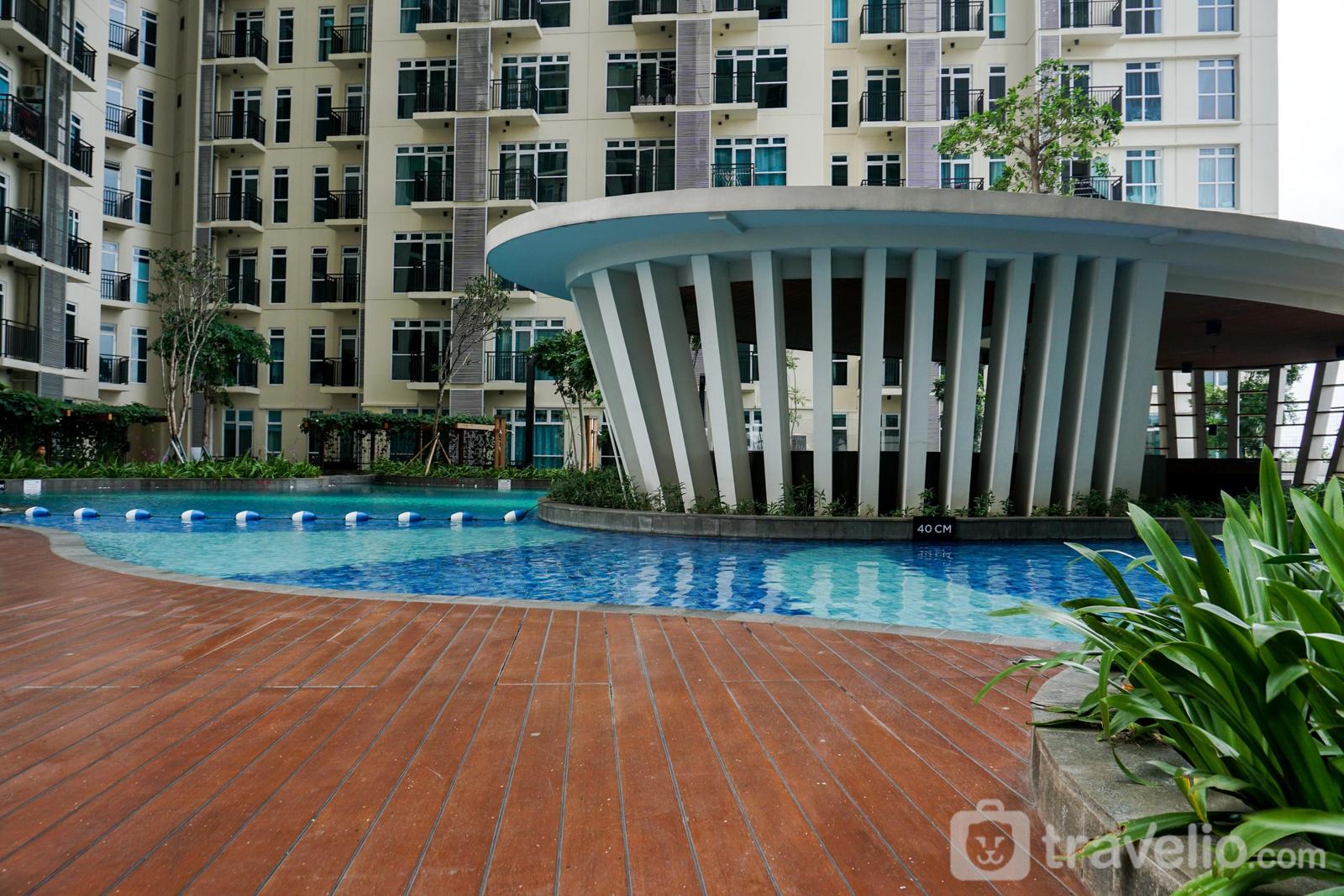 Located in West Jakarta, this newly established apartment complex is situated near the entrance of the the Jakarta Outer Ring Road.
Even though not technically in Cengkareng area, this apartment is still considered near Soekarno-Hatta airport since you will be able to reach the airport in under 25 minutes.
Apart from its accessibility, it also offers various facilities like an additional kid's waddling pool on top of the regular adult pools, a fitness center filled with all your favourite equipments, as well as a sky garden from which you will be able to enjoy the beautiful view of the city.
You also can ensure maximum security as all the lifts are accessibly strictly by card access only, this can prevent unwanted intrusion.
Around of the apartment itself  there are many sites to visit. You can opt to have dinner at the Sudanese restaurant overlooking the gorgeous Sampireun lake or go hiking at Urban Forest Rawa Buaya.
3. Green Bay Pluit Apartments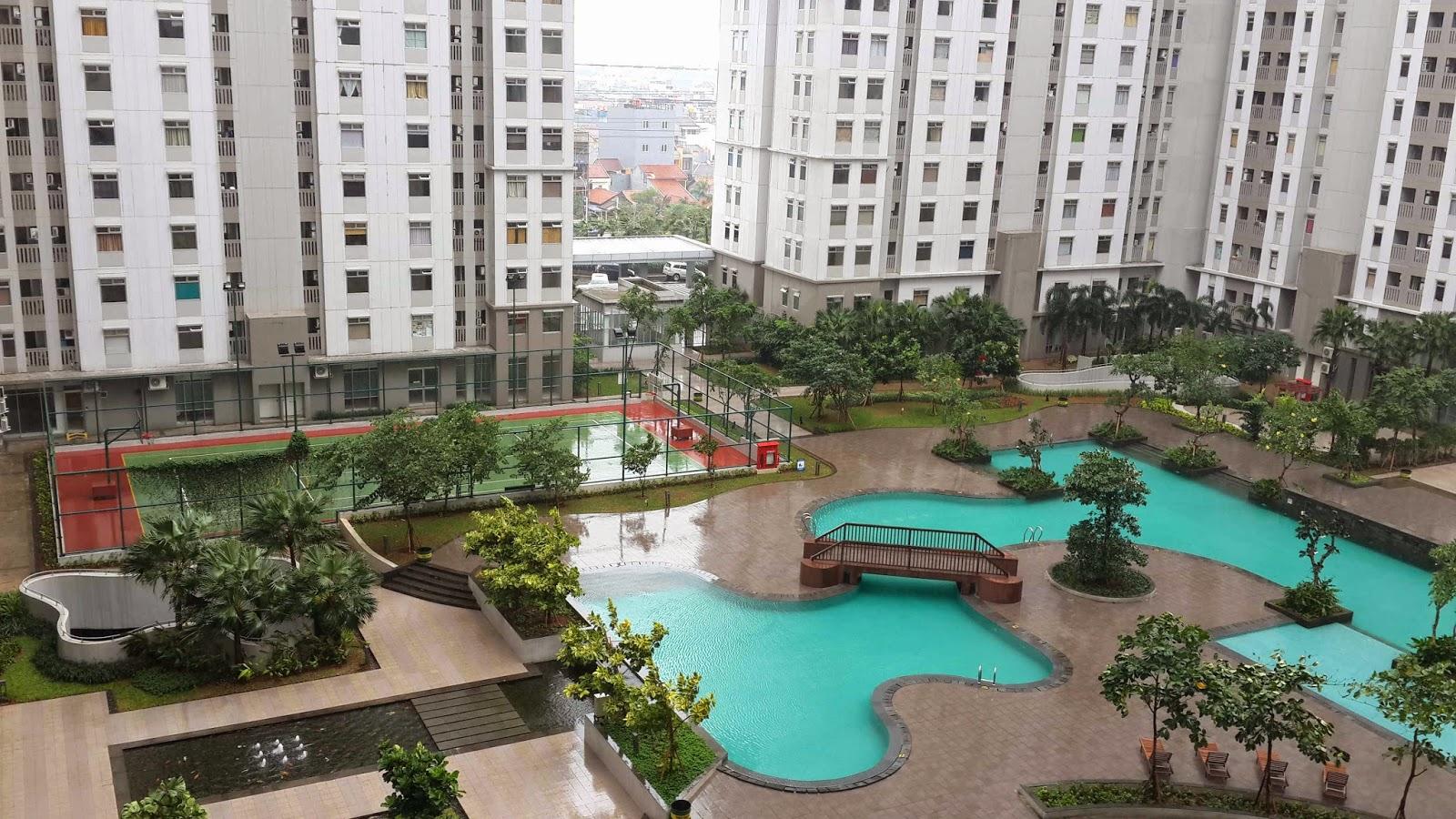 Green Bay Pluit Apartments is one of the favourite residential complexes located in the Pluit Area in North Jakarta and it located in close proximity to the airport and it is a mere 15 minutes drive away.
Sports enthusiasts will enjoy the facilities provided here like tennis court and basketball court. What better way to get to know your neighbours than through a friendly match of basketball.
There is also a fitness centre that is open till late so you can still catch up on your workouts after returning from work.
Since this apartment is located at the edge of the Jakarta Bay, residents will be able to enjoy view of the sea and the breeze from the ocean. Quite a steal for the same effects as a beach house, don't you think?
The food vendors and laundry services here are so personalised that you can text the vendors directly to have your food and laundry delivered right to your doorsteps. There is also a day care which operates as a tutoring centre and pre school so you have one less thing to worry about.
4. Puri Park View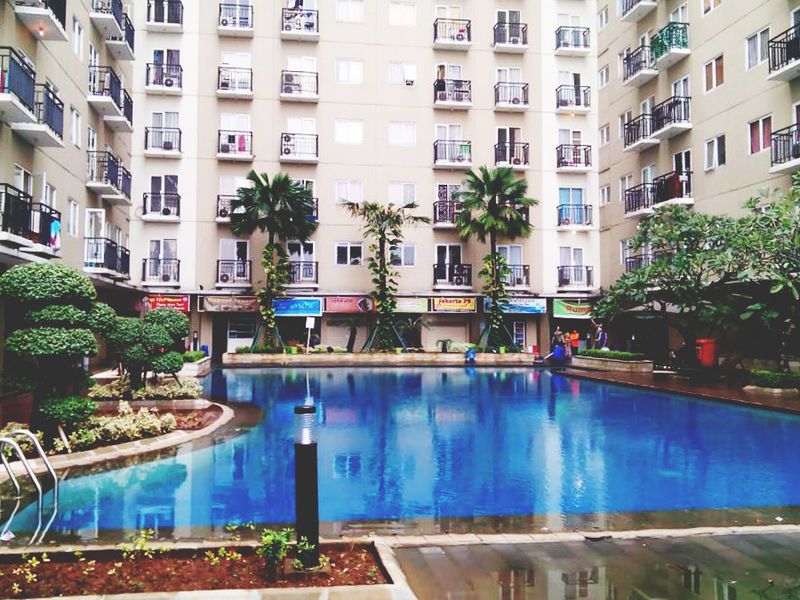 This apartment complex is deemed to offer the best value for its price despite its relatively cheaper prices in comparison to other apartments.
There is a jogging track around the perimeter apartment that has become a popular exercising option for the residents.
Although the facilities within the apartment itself is limited, you can find facilities like supermarkets like Indoamaret and Fresh Life as well as a pharmacy, Century.
For those that would like to expand your skillset and try something fun and new, you can try out Yoga at the nearby Namaste Yoga Studio or Muay Thai at the Kai Muay Thai and Training Camp. After all, sitting around all day at home is not fun am I right?
However, it would be good for car owners to note that there are limited parking spots in the compound are limited and there has been instances of shortages before.
Also among all the towers, only one tower offers a sheltered parking space and the rest are not covered which might be an issue especially during the rainy season.
5. Springhill Terrace
Located at the Kemayoran area, this apartment is not only located near Soekarno-Hatta airport but close to the CBD (Sudirman-Thamrin) area as well.
Apart from the usual facilities like swimming pools, gym and laundromat, there is also an aesthetic cafe with a minimalistic touch, a table tennis table, a kindergarten for kids under 6 years of age and a interior design studio where you can pay to redecorate your home to your preference.
The beautiful surroundings of this apartment allows its residents to enjoy a great view while feeling like they are living the lush life.
With its strategic location, there is loads to do on the weekend with your family too, without having to travel a long distance.
You can visit the nearby Taman Impian Jaya Ancol, which is a popular tourist attraction that draws visitors from all over Indonesia. Here you can take rides or relax at the beach, there is something for everyone in the family to enjoy.
Alternatively you can also go golfing at Bandar Kemayoran Golf Course which is one of the best golfing facilities in the country.
6. The Mansion Apartment at Dukuh Golf Kemayoran
One of the downsides of living in the city is the lack of nature surrounding our homes and being surrounded by concrete buildings instead. However at this apartment, you will be able to enjoy the beauty of greenery from your apartment.
The mansion Apartment is located right in the middle of the Dukuh Golf course. Built on the concept of greenery, the entire interior of the apartment complex is covered in greenery and it gives you the illusion that you are staying in a beach villa instead.
This is an ideal apartment for parents with children as there are endless facilities dedicated specially towards the entertainment of children at the 7th floor of the apartment's. Here you can find a kid's pool, outdoor and indoor playground, giant chess, kid's world, library and gazebo.
Foodies will be pleased to be informed that within the compound itself you will be able to find chain brands like Starbucks, Domino's and Bengawan Solo Coffee. Not to mention, the wide variety of food options you can get a stone's throw away at FoodCentrum.
For a scenic view and tropical living experience like none other do check this place out.
Categories
Tak Berkategori