Everyone gets the appeal of sitting at home and watching Netflix while munching on a pizza one on hand and a drink on the other. This might seem like the perfect way to spend a weekend after a hectic stressful week at work.
However, if you ever get bored of doing the same thing every week and would like step out of your cave and explore Jakarta, then you should definitely do it as there is so much to do in this city.
In a city filled with shopping malls and monuments, there might seem like there is nothing new and exciting to do. Let's face it, staring at buildings does not spark much joy within us and you have probably been to a million malls in your life.
However, what many might not know is that there are many hidden gems in this fast paced metropolitan city that will be worth a stepping outside the cosy comfort of your own house for.
For example, check out this list of things to do in Jakarta that will make your weekend extra special…
Buckle up as we take a virtual tour around Jakarta's attractions that you should definitely check out on your next free weekend.
1. Visit some furry pals at Ragunan Zoo
Now I know exactly what you are wondering and yes, I am well and aware that zoos are often visited by kids and their parents who attempt to teach them more about the wildlife in their story books.
However, before you scroll away, do give this place another chance.
Ragunan zoo is the largest animal park in the entire southeast Asia, spanning an impressive 185 hectres and housing over 3,600 species of wildlife that are both indigenous Indonesian wildlife and from across the coasts.
This is a great place to visit unique native species like the Komodo dragon, orang-utans, and Sumatran Tiger. Parents with children will also appreciate the Kid's Park where the kids can get to interact with a talking parrot and a humongous arapaima fish.
Think about the last time you went to the zoo. Perhaps it's time your brush up your knowledge on these adorable furry wildlife. Slather on your insect repellent and you're all set.
2. Take Altantis Water Adventure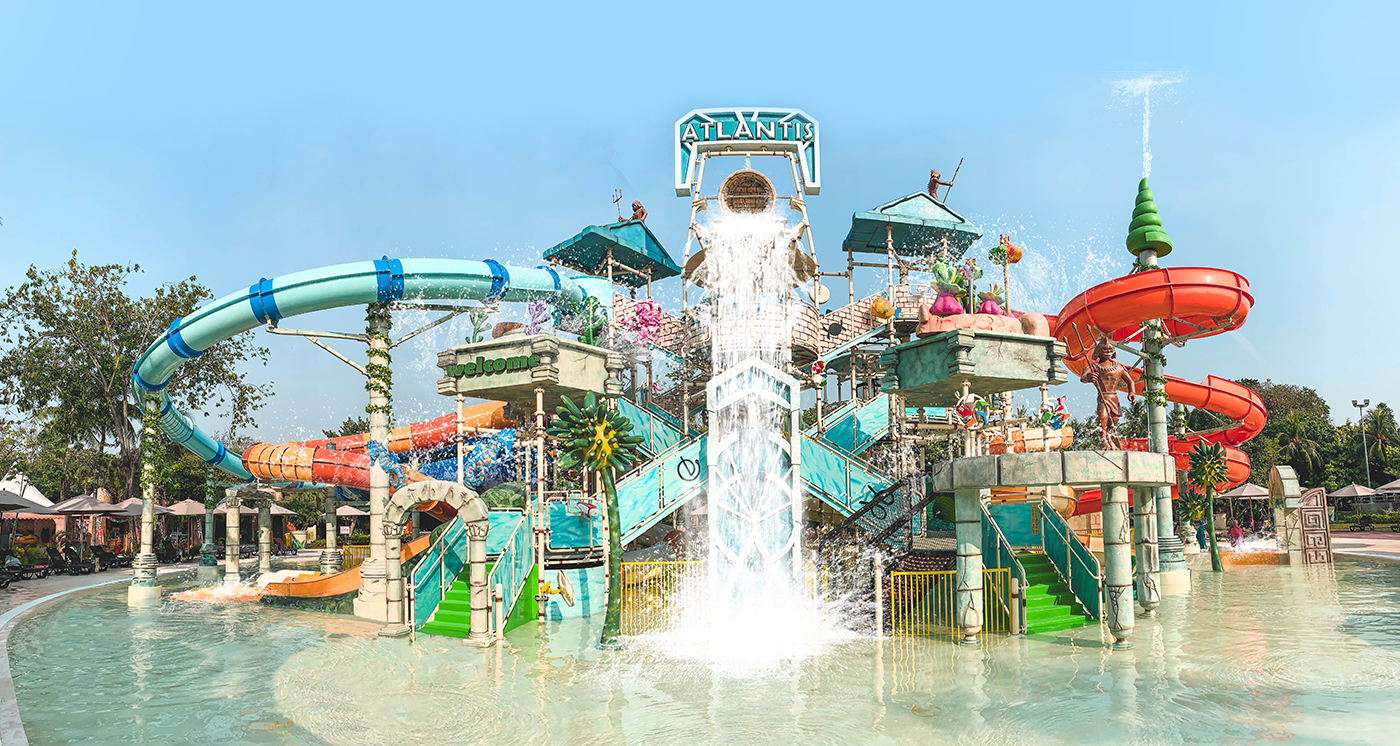 Love to splash around in the pool but bored of the ordinary swimming pools? Then be sure to check out this water theme parks filled with adrenaline pumping attractions that is sure to make your heart skip a beat.
Here you will find 8 different areas inspired by the lost Mediterranean city of Atlantis. There are all kinds of rides and pools from the the "Dragon" slide which is a long and meandering tall slide, "Crazy" which is the highest and longest slide which name speaks for itself, a wave pool, 2 kiddy pools, and more.
3. Get that adrenaline pumping at Dunia Fantasi
This is Indonesia's take on theme parks, similar to Disneyland and Universal Studios. Founded way back in 1985, Dunia Fantasi is the largest theme park in the entire of Indonesia.
This place is only for the bravest thrill seekers, so if you are up for the challenge, this is the place to put your mental strength and bravery to the test. Their rides include a looping 'Lightning' rollercoaster and 'Kora-Kora' rocking ship.
Don't worry, there are other activities for the tame hearted ones and children like StarWars ferris wheel from which you will be able to enjoy a great view of the park as well as the 'Colour of Kingdom' theatre that features various short shows about Indonesia.
4. Take insta worthy pics at Kota Tua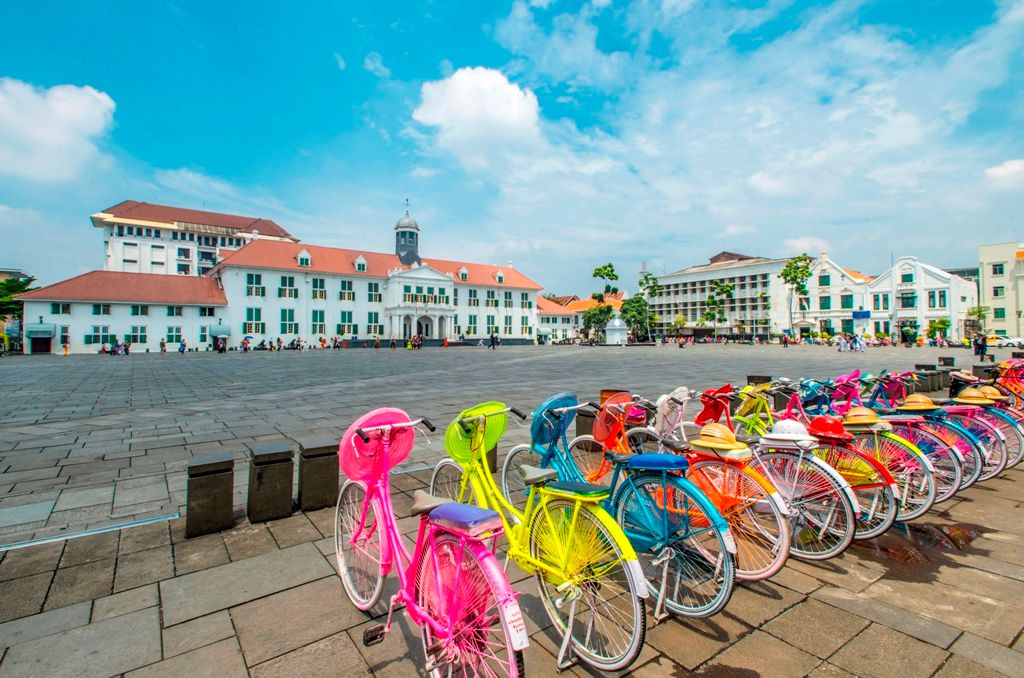 Kota Tua, also known as Old Town Batavia, is a totally #instagrammable popular tourist attraction with a rich history. Just take the time to stroll around the town and enjoy the intricate architecture of the buildings preserved since the Dutch colonial times.
Filled with iconic photo-ops like the iconic row of colourful bicycles, Kali Besar river, and the gorgeous backdrop of the Beos Station which is currently preserved by the government as a cultural heritage site, it is the perfect place to come to update your insta feed with those #OOTDs.
Not a social media loving millennial? Well there are plenty of other things that you could do here too like educating yourself on the history and culture of Indonesia by visiting the wide array of museums you can find here from the Jakarta History Museum to Bank Indonesia and Mandiri Museum to the Indonesian Fine Arts and Puppet museum.
You can also go cafe hopping in the quaint little cafes lined along Kota Tua while enjoying the view of the town or watch street art performers at the Fatahillah Square. Come here to take a trip back to olden day Jakarta.
5. Educate yourself about Indonesia at Taman Mini Indonesia Indah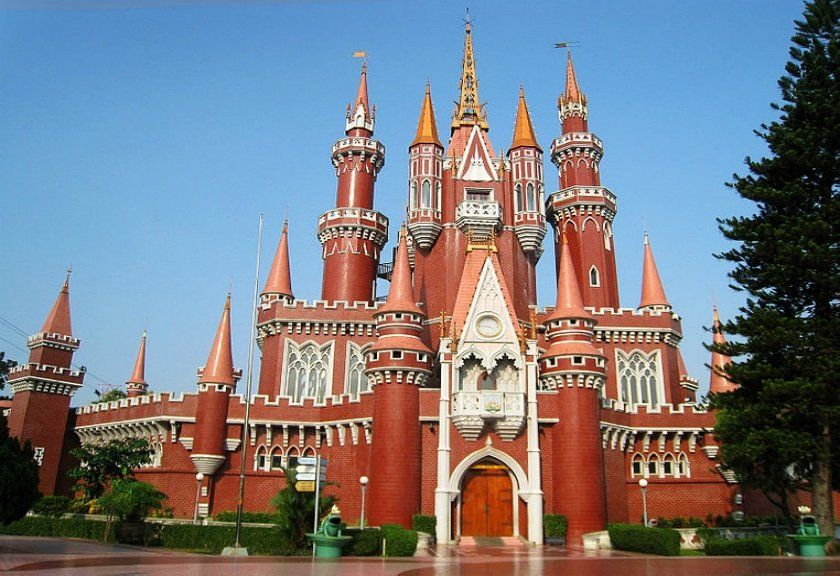 Taman Mini Indonesia Indah is translated to Beautiful Indonesia Miniature Park.
With the 26 provinces and 17000 islands in Indonesia, it would be certainly impossible to finish covering the entire country. However, with Taman Mini Indonesia Indah, you will be able to catch a glimpse of the essence of each province, right here from Jakarta.
This culture-based recreational park was built in 1975 by nation's then first lady who wished to cultivate greater sense of national pride among its people. With every province and area in Indonesia having its own unique culture and custom, this park is able to beautifully encapsulate the different cultures in Indonesia and educate the public through its attractions.
You will be able to get the picture on the different tribes and cultures in Indonesia, how and where they live, how they go about with their daily routine, information about their choice of clothing, the types house they live in, and the kind of work they do.
If you are lucky, you will even be able to catch the traditional dances in their respective pavilions. Think of this place like an interactive outdoor museum!
6. Bring out the explorer inside you at Thousand Islands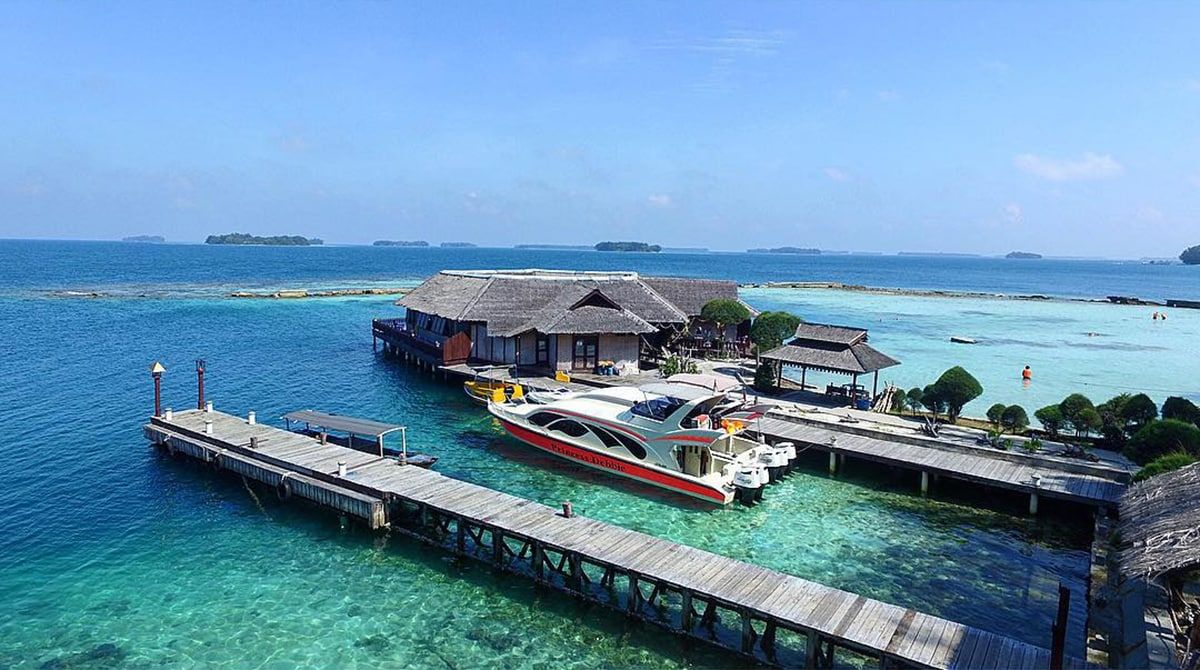 What if I told you that you didn't have to splurge on air tickets to go all the way to Bali to enjoy your perfect beach getaway for the weekend?
All you have to do is catch a ferry or rent a speed boat from Kali Adem or Ancol, and in under 2 hours you will be greeted by the view of beautiful white sandy shores and clear waters of Thousand Islands, or as what the locals call it Pulau Seribu.
True to its name, Thousand Islands is a cluster of smaller islands of shore of Jakarta. In contrast to the dirtier and crowded beaches in the city, the beaches here are much quieter and pleasant looking, with white sand and clear transparent water.
You can pretty much do any water sport you like from snorkelling to jet skiing and motor boating and the list goes on. You can even stay over night in the island as there are plenty of accommodations available.
If you are a little more adventurous you can even opt to sleep in a camping tent for an authentic outdoor experience.
It is also recommended that you rent out a boat from the larger island to explore the smaller islands by yourself, to get the most of your visit here. With Thousand Islands, who even needs a trip to Bali?
7. Haggle for goods at Menteng Flea Market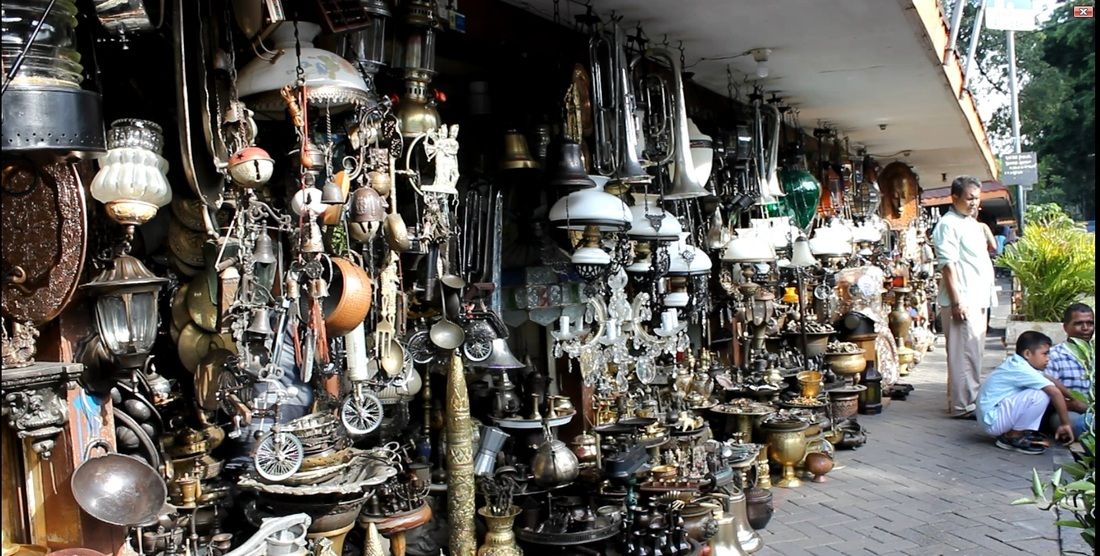 Forget about shopping at your typical malls, I mean you can do that literally at any part of the world. Instead, why don't you take a trip to the iconic Menteng Flea Market?
Now, don't expect to find any fancy brands here, it is after all a flee market. What you will be able to find here though is a wide range of authentic handmade Indonesian goods like artworks, wooden crafts, textiles and food items.
This is also the perfect place for you to put your haggling skills to good use. If you like something you see but not so much its price, be sure to bargain so that you will be able to walk away with a good deal.
It is common for tourists to bring back home vinyl records and ornate wood carvings. You won't be able to find a better place to shop for souvenirs than this place.
Now that you have been spoilt for choices on your next weekend trip, where will you be heading? Think twice before saying that there is nothing for you to see in Jakarta again.
Categories
Tak Berkategori