Everyone knows that work can take a toll on both your mental and physical health.
Regardless of the type of work you do, those endless hours of staring at a computer screen or standing up serving clients is sure to stress you up. Not to mention the other added stress that come with living in the bustling city of Jakarta like the never ceasing traffic jams and piling deadlines.
So what better way to unwind and relax on your off days than taking a trip to the spa?
With numerous options of spas in Jakarta, it might be confusing to narrow down your options. Fret not as we have got you covered with the best spas to visit to be pampered like royalty.
These spas in Jakarta are our favorite place to unwind
1. Martha Tilaar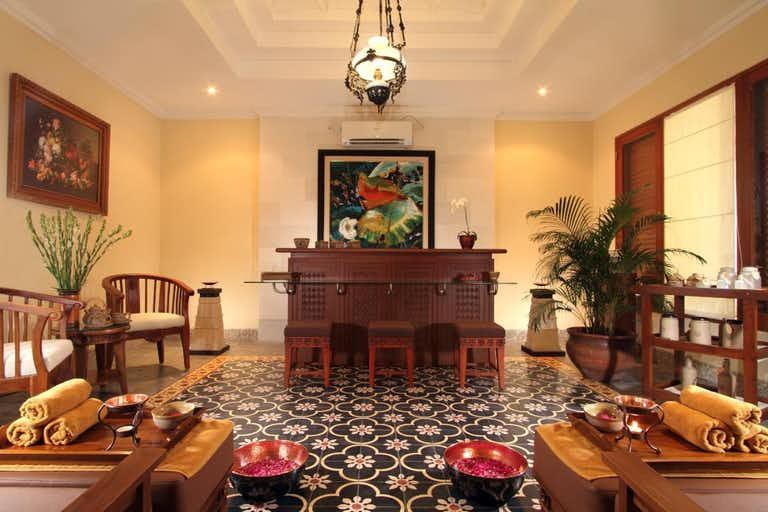 Martha Tilaar is a well acclaimed Indonesian cosmetic brand, founded on the philosophy of using holistic approach using centuries-old eastern traditions of health and beauty throughout the human lifecycle.
There are over 40 spa branches under the Martha Tilaar name in Indonesia and in South East Asia, which makes it the largest home grown spa chain in the country. With so many locations, it should be easy to visit one that is at located at the convenience of your work place or home.
This establishment, inspired by Balinese and Javanese culture is sure to offer you the most authentic Indonesian spa experience in town.
2. Taman Sari Royal Heritage Spa
This spa is founded by the beauty and wellness brand Mustika Ratu and uses Javanese philosophies to achieve a state of balance between your mind, body and soul. Here, you will be able to find specially designed packages for all age groups and both genders, with packages for men, women, teenagers and even kids.
Be sure to immerse yourself in the same pamper session that the Javanese princesses had back in the day, with the signature 2.5 hour Javanese Royal Experience or 3 hour Seven Flower Ritual treatment.
This is the perfect spot to treat your entire family to a pampering session.
3. Keraton Spa

For anyone looking to splurge on your next spa retreat, this is the perfect place to do so. Keraton spa offers the most luxurious Javanese inspired massage treatment in the city.
Quietly located in the 6th floor of The Plaza, this is the perfect hideaway from the chaos and noise of the city.
Depending on the amount of time you have in the day, you can opt for either the half day or full day spa packages. Its popular treatments include the energising treatment which is sure to rejuvenate you as well as the exfoliating treatment which is sure to buff away dead skin cells to reveal a natural radiant glow.
Although this is a pricey spa with packages starting at 500K IDR, it is a place fit for a king or queen.
4. Etoile Spa
This spa caters exclusively to women, so it is a great for those who might feel a little shy to be open in a public space or for women who wear hijabs. This ensures that all women can openly enjoy all the facilities offered here at ease.
Pregnancy is not a walk in the park and expecting mothers can visit Etoile Spa to enjoy the Maternity Massage and Prenatal Massage, designed specially to cater to pregnant women.
This place is also famous for their Etoile Signature Massage which is targetted at stress relief of tense muscles. A spa designed specially for the modern hardworking women.
5. Five Senses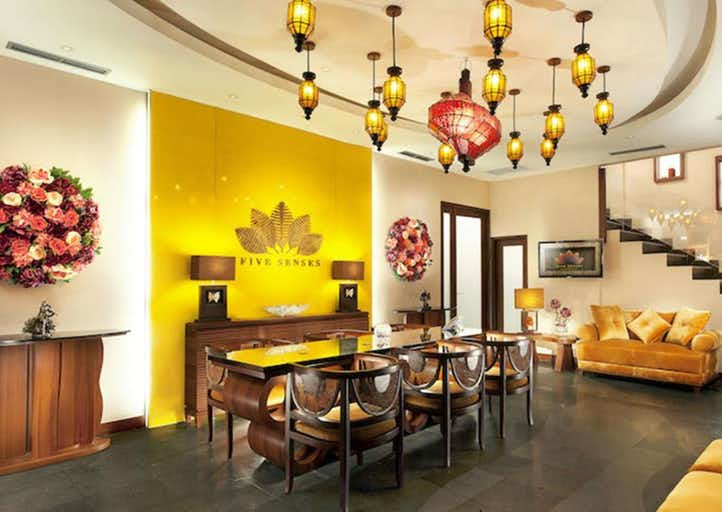 It is totally understandable if you would not like to fork out a ton of money just to relax. We hear you and so you might want to check out five senses spa instead.
This is a fairly cheaper alternative with treatments starting at just 50K IDR that is no short of its quality and variety of service provided.
In fact, all their therapists have undergone intensive massage training course under their internationally certified CIBTAC owner and are required to pass an hands on examination before being deemed eligible to perform massages. You can see that they sure do not mess around when it comes to providing the best service for their clients.
While you are here, do be sure to check out the Urban Mermaid package that include lava sea-shell massage, sea salt scrub, seaweed detoxifying body mask and oceanic bath.
After this package you are sure to feel like Little Mermaid princess Ariel herself.
6. Jamu Traditional Spa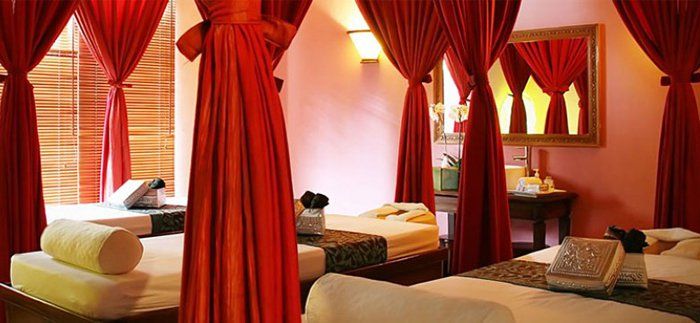 This spa goes all the way back to 1989 Bali where its first outlet was opened by Jeannine Marie Carroll, a natural healer and traditional herbalist who specialised in "jamu" Indonesian herbology.
This spa, being a strong believer in all natural products, curates its own line of spa products like essential oils and rubs using only the finest handpicked ingredients like flowers, herbs and spices. All treatments here start with a foot bath and ends off with a healthy Jamu Tonic beverage, leaving you feeling pampered from start to finish.
Regardless of whether you are a busy homemaker running after kids all day or a busy go getter everyone needs a little pick me up to treat themselves to, after working tirelessly. So don't feel guilty about treating yourself to a relaxing spa day every now and then.
With these spas in Jakarta, you are sure to receive the finest treatments in town, leaving you feeling like you are royalty.
Categories
Tak Berkategori